Morro Bay officials clean creek, kick out homeless
December 11, 2015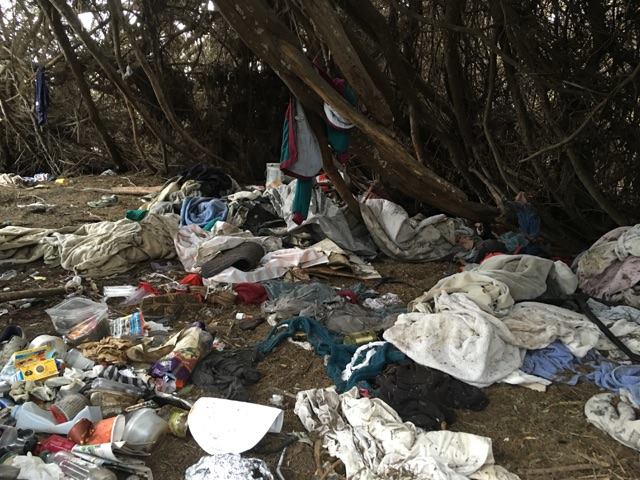 Piles of trash, needles and human feces are now gone from a section of Morro Creek. So are the people who were living there.
On Thursday, the city of Morro Bay conducted a creek cleanup at the location of a homeless encampment near Lila Keiser Park. Workers collected all property the homeless left behind and placed it in a city storage container. Homeless individuals may retrieve their property.
City officials said it was crucial to clean the creek prior to possible flooding caused by El Nino.
"The amount of trash in these areas was often times overwhelming. To have that area flooded by storms would be a serious concern," a city statement reads.
Over the last month, officials provided notices to the people living in the encampment that the cleanup would occur. Morro Bay police and San Luis Obispo County Social Services workers also tried to reach out to the homeless to provide assistance.
Additionally, city officials say Morro Bay has a volunteer coordinator who connects people with social assistance programs throughout the county.
Last month, two children were pricked by a needle while playing in the creek as soccer games were taking place at the park. It is unclear whether the kids contracted anything form the needle. The children will be retested this month and again six months following the incident.
Police officers frequently made contact with the homeless population in the creek. There were about 130 calls for service in the area over the first 10 months of 2015, according to the city.
Part of the area where the homeless were living is owned by Dynegy, the owner of the now-closed Morro Bay power plant.
The Morro Bay police, public works, fire and harbor departments worked in conjunction with city administration on the cleanup. The California Conservation Corps led much of the trash cleanup effort.
City officials say they used guidelines and discussion with the homeless to distinguish trash from property.