Pismo Beach adopts building moratorium
December 3, 2015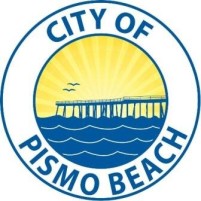 The Pismo Beach City Council adopted an ordinance Tuesday that will prohibit the city from issuing building permits for vacant lots. Developers can only build on vacant lots now if they complete permit applications prior to Dec. 1.
Pismo Beach's building moratorium aims to ease the city's water shortage. The council also passed a host of building restrictions that could be phased in over the three tiers.
The first tier, which takes effect immediately, also mandates that reuse or redevelopment of an existing building not lead to an increase in water use. The second tier only goes into effect if the water supply worsens.
If completely phased in, the ordinance will ban redevelopment of existing buildings unless the renovation produces at least a 30 percent reduction in water use. Additionally, all municipal irrigation will be banned, unless the city council directs otherwise.
If the water supply improves, the city could remove tier one.
The council voted 4-1 in favor of the building moratorium, with Councilman Erik Howell dissenting. Howell previously said the moratorium would shut down the main economic engine of Pismo Beach.
In May, the council considered adopting the moratorium but tabled the proposal following objections from developers and residents. Developer Gary Grossman called the proposed restrictions draconian.
Some developers and residents also called for the city to attempt to acquire water from the desalination plant at Diablo Canyon. In August, the San Luis Obispo County Board of Supervisors gave unanimous support for a plan to deliver Diablo Canyon desalination water to South County homes.