SLO County staff seeking denial of Phillips 66 rail spur
January 27, 2016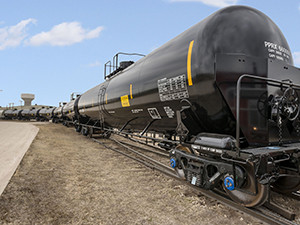 San Luis Obispo County staff is recommending denial of Phillips 66's proposal to build a rail spur so that crude oil currently delivered by pipeline could be transported to the Nipomo facility by rail.
The proposed rail spur project includes a 6,915-foot long rail spur, an unloading facility, on-site pipelines, replacement of coke rail loading tracks, and the construction of five parallel tracks with the capacity to hold a 5,190-foot-long unit train. The SLO County Planning Commission will consider the proposal at a hearing on Feb. 4 and 5.
In a report released late Monday, staff said that the rail spur could result in oil spills and fires which could impact natural resources and agriculture. In addition, the report said that the project would generate toxic air emissions that exceed San Luis Obispo County health risk thresholds.
Multiple government bodies and members of the public, including the San Luis Obispo City Council, have sent letters asking the county to deny the proposed project. In all, the county has received over 24,000 letters opposing the project and only about 150 letters in favor of the proposed rail-spur.