California Republicans dwindling, independents rising
February 23, 2016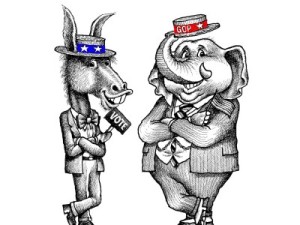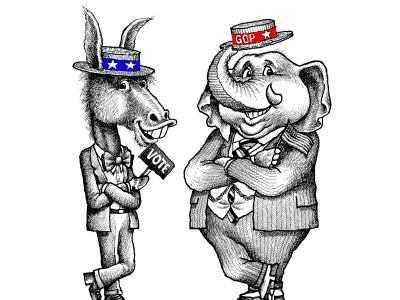 Republican Party membership is on the decline in California, while an increasing number of voters are registering "no party preference." Democratic Party membership in California has flat lined recently, according to a report issued Monday by Secretary of State Alex Padilla. [LA Times]
Democrats represent 43 percent of register voters in the state, while Republicans now represent less than 28 percent. The now-15 percentage point spread between Democrats and Republicans has grown by three points over the last four years.
No Republican candidate has been elected to statewide office since 2006.
Decline to state registrants now comprise 24 percent of California's registered voters. The total of independents increased from 16 percent in 2004, 20 percent in 2008 and 21 percent in 2012.
"New, young registrants are heavily independent and to a lesser extent Democratic, while elderly people are much more likely to be Republican, said Eric McGhee, an elections researcher for the Public Policy Institute of California. "Since people tend to stick with their party registration even if their politics change, this means we should expect these registration trends to continue."
In San Luis Obispo County, overall voter registration is down one percent from last year. Even so, the percentage of registered Republicans and Democrats remains almost unchanged.
Currently, 39.3 percent of SLO County voters are registered Republican, 33 percent are registered Democratic and 21.3 percent are registered decline to state.