Hill and Arnold lead in race for campaign contributions
February 3, 2016
By JOSH FRIEDMAN and KAREN VELIE
With a majority on the San Luis Obispo County Board of Supervisors up for grabs, the eight candidates running for three seats are raking in cash, collecting endorsements and fervently campaigning.
Leading in the fundraising race, District 3 Supervisor Adam Hill has raised more money for his reelection campaign than both of his District 3 challengers combined. Hill and District 5 Supervisor Debbie Arnold are the only two candidates who eclipsed $100,000 in total contributions last year.
North County Supervisor Frank Mecham is retiring at the end of his current term and three candidates are vying for his seat.
District 1, which runs inland from the Monterey County line to Templeton, has 5,910 more Republicans than Democrats giving conservative challengers Paso Robles Councilman John Hamon and businessman John Peschong an edge over Paso Robles Mayor Steve Martin, a Democrat.
Peschong, the last to enter the race, is leading in the fundraising effort. Peschong raised $28,312 in cash contributions in just the month of December.
For years, Peschong worked as a Republican political strategist. His largest donor is the Irvine-based campaign committee of Aguiar for Assessor at $3,500. Next in line, both Oklahoma Congressman Tom Cole's committee and San Simeon LLC V&H Holding donated $2,500 to Peschong's campaign.
Trailing Peschong, Martin raised $19,761 in cash last year. His top three donors – two unions and San Luis Obispo based attorney Don Ernst – each gave $2,000.
At the bottom countywide, Hamon received just $7,171 in total contributions. Of that, $4,183 is in cash donations, $2,537 is a loan from himself and $452 is non-monetary donations.
District 3 Supervisor Adam Hill faces two opponents – San Luis Obispo Councilman Dan Carpenter and former Grover Beach Mayor Debbie Peterson.
District 3, which includes Grover Beach, Pismo Beach and a portion of San Luis Obispo, has only 554 more Democrats than Republicans. Hill and Peterson are Democrats. Carpenter is not affiliated with a political party.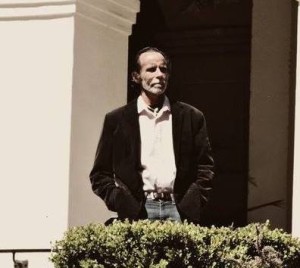 In 2015, Hill received $131,385 in total contributions. Hill and Arnold are the only candidates in the three county supervisor races who raised more than $50,000 last year. They are also the only incumbents running for supervisor.
Hill's largest donors include a union and a host of developers. The single largest donor to Hill's campaign is the San Luis Obispo shop of the International Brotherhood of Electrical Workers.
IBEW SLO gave $7,950 to Hill in 2015. Additionally, the Buellton shop of IBEW donated $1,000, and Hill received another $520 from IBEW raffle tickets.
Next in line, developer Gary Grossman gave Hill $7,784 in 2015.
Grossman is currently trying to develop the 131-acre Dalidio Ranch in San Luis Obispo. Hill has lobbied the San Luis Obispo City Council to change city planning rules in order for Grossman's development to get approved as envisioned.
Hill's third largest donor is Phoenix developer Bradley Wilde who gave Hill $6,000 in 2015. Wilde was involved in the sale of the Pismo Preserve property to the Land Conservancy of SLO County. The property sold for more than $12 million.
Other developers who have contributed to Hill include Nick Tompkins of Arroyo Grande, Noreen Martin of Shell Beach, Dana Severy, of Santa Barbara, Trilogy Homes and Santa Barbara-based Somera Capital Management. Severy's Postcard Properties is currently working with Somera Capital Management on developments in Avila Beach and Pismo Beach.
Peterson received $48,166 in total contributions. Of that, $8,225 came from Century Properties in Arroyo Grande. Century Properties is owned by Peter Keith, an investor and, too, a former mayor of Grover Beach.
In addition, Peterson loaned her campaign $11,213, which helped give her a slight fundraising edge over Carpenter. Even so, Carpenter received more in cash donations than Peterson.
In 2015, Carpenter raised a total of $28,153 in monetary and non-monetary contributions. His top three donors – Ken Porche Sr., Rob and Peaches Olson and Gary and Suzanne Christensen – each donated $1,000.
Republican District 5 Supervisor Debbie Arnold faces one challenger, farmer Eric Michielssen, a Democrat. District 5, which includes Atascadero and portions of Templeton and San Luis Obispo, has 3,974 more Republicans than Democrats.
In 2015, Arnold collected $116,054 in total contributions.
Arnold's largest cash donors are Mike Cole and Gary Grossman, both of whom donated $2,500. Cole was a partner in the Las Pilitas gravel quarry proposal that failed on a 3-2 vote. Arnold cast one of the two votes in favor of the project.
In addition to Grossman and Cole, Arnold's leading donors include ranchers and agricultural companies, as well as Supervisor Lynn Compton who donated $2,025 to Arnold.
Countywide, Michielssen, received the second lowest amount of campaign contributions, $18,005.
Michielssen's largest contributor, the IBEW PAC, donated $1,000. Supervisor Bruce Gibson was one of multiple donors who contributed $500, the second largest amount the Democratic challenger received.
At the end of 2015, Arnold had a cash balance of $62,877, and Michielssen had just $1,510 remaining in his war-chest, the least among all candidates.
Supervisor candidates who receive more than 50 percent in the June 7 primary will win the election outright. Races in which no one wins in June, will end with a November runoff.