Judge orders Apple to help feds hack terrorist's iPhone
February 17, 2016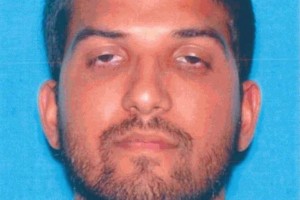 A federal judge ordered Apple Inc. to help the FBI break into the passcode-encrypted iPhone of the lead terrorist in the San Bernardino massacre. The company responded with a statement saying the order undermines decades of security advancements and threatens the security of all Apple users.
Following the Dec. 2 terror attack that killed 14 people, federal agents seized the iPhone of shooter Syed Rizwan Farook, who died in a gun battle with officers. FBI agents have tried to crack the phone's passcode encryption but have failed to do so.
The FBI says it is unable to crack the code because Apple created a user-enabled "auto-erase function" that makes the information on the phone permanently inaccessible after 10 failed attempts at inputting the passcode. That function was enabled on Farook's phone.
On behalf of the FBI, federal attorneys filed a court motion asking a judge to order Apple to create software allowing investigators to bypass or disable the auto-erase function and to enter passcodes without the prospect of facing delays for failed attempts.
The motion stated the FBI needs access to the device to determine who Farook and Tashfeen Malik, his wife and co-attacker, may have communicated with to plan and carry out the shootings. The FBI also wants to determine where Farook and Malik may have traveled before the incident and other pertinent information relating to their involvement and the involvement of others.
As legal justification, federal attorneys cited the All Writs Act, which give courts the power to issue all orders "necessary or appropriate in aid of their respective jurisdictions and agreeable to the usages and principles of the law."
On Tuesday, Judge Sheri Pym granted the FBI's request, ordering Apple to provide reasonable technical assistance to unlock the iPhone.
Later Tuesday, Apple CEO Tim Cook responded with a statement saying the company will challenge the court order.
"While we believe the FBI's intentions are good, it would be wrong for the government to force us to build a backdoor into our products," Cook wrote. "And ultimately, we fear that this demand would undermine the very freedoms and liberty our government is meant to protect."
Cook said the FBI wants Apple to make a new version of the iPhone operating system, which would circumvent important security features. In the wrong hands, the software would have the potential to unlock any iPhone in someone's physical possession, Cook said.
"In today's digital world, the 'key' to an encrypted system is a piece of information that unlocks data, and it is only as secure as the protections around it," Cook stated. "In the physical world, it would be the equivalent of a master key, capable of opening hundreds of millions of locks — from restaurants and banks to stores and homes. No reasonable person would find that acceptable."