Atascadero prank suspect drops out of Cuesta College
March 15, 2016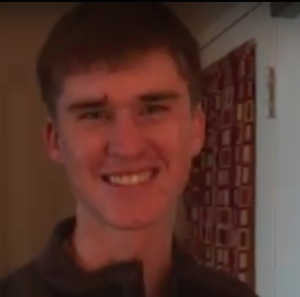 The 18-year-old man accused of an elaborate prank that shut down an Atascadero elementary school has dropped out of Cuesta College. Bret Stephen Landen, 18, stopped taking classes at the community college after his enrollment became the focus of a publicized legal dispute. [KSBY]
Landen, a former 4.0 high school student, is accused of placing a fake chemical weapon at San Gabriel Elementary School on Sept. 11. This year, Landen had been attending Cuesta College despite a court order to stay away from schools.
On Sept. 11, Landen allegedly zip-tied a jar containing chemicals to a fence near the playground at San Gabriel Elementary. He also allegedly left threatening letters around the campus as part of a stunt mimicking the horror movie "Saw."
Landen's alleged prank brought out the bomb squad and led to a two-week shutdown of the elementary school. Police arrested Landen in October, and last week, he pleaded not guilty to 30 felony charges.
In December, San Luis Obispo Judge Jacquelyn Duffy issued an order prohibiting Landen from using or possessing weapons, firearms and ammunition. The court order also mandated that Landen stay at least 100 yards away from all schools except for Chalk Mountain Community School, a campus for at-risk youth.
Nonetheless, Landen had been enrolled at Cuesta College since the spring semester began on Jan. 19. He was registered for 11 units.
College officials announced Monday that Landen had dropped out. However, Cuesta College is still working with the San Luis Obispo County District Attorney's Office to determine whether it has the legal authority to enforce the order barring Landen from schools.
The issue is scheduled to be addressed on Wednesday when Landen appears in court for a pre-preliminary hearing.
Prosecutors have charged Landen with 27 counts of making threats to commit a crime of violence, two counts of second-degree commercial burglary and one count of threatening to use a weapon of mass destruction.
The Atascadero Unified School District is also seeking restitution. The stunt cost the school district an estimated $206,000.
Following Landen's arrest, his father said the elementary school incident was an ill-conceived prank that was not meant to hurt anyone or cause terror.