Black Lives Matter banner stolen from SLO church
March 5, 2016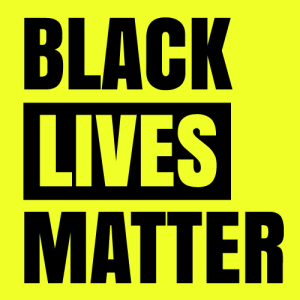 A banner sporting the protest movement slogan "Black Lives Matter" has been stolen from a San Luis Obispo church. It is the second time a Black Lives Matter banner has been taken down from the San Luis Obispo church, and other churches in the county say they, too, have had Black Lives Matter banners stolen or vandalized. [Tribune]
The Unitarian Universalist Fellowship, which is located near Broad and South streets, first put up a Black Lives Matter banner last summer. Later in the summer, it was cut from its moorings and left folded up in the church yard.
On Feb. 19, a thief tore down the banner and took off with it. After that incident, the church filed a police report.
Church leaders say they will put another Black Lives Matter banner up. Church members are currently discussing the size and location of the new banner.
Meanwhile, they have already put up yet another banner, this one in support of immigrant and LGBT rights. The banner states, "Standing on the side of Love."
On March 10, the interfaith alliance People of Faith for Justice will hold a Black Lives Matter conversation about race. The Unitarian Universalist Fellowship is part of the alliance.
Many critics of the Black Lives Matter movement say, "All lives matter," not just black lives.