Central American gangsters suspected in Santa Maria murders
March 4, 2016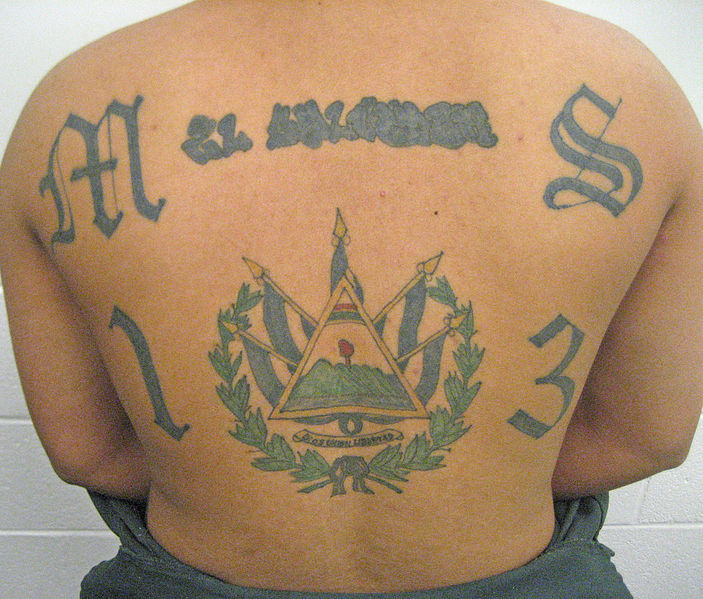 Authorities arrested 15 foreign nationals from Honduras and El Salvador early Thursday morning as part of a multi-state operation targeting suspects in the city of Santa Maria's recent murder spree. All of the suspects who were arrested are members or associates of the multinational gang Mara Salvatrucha (MS-13), Santa Maria Police Chief Ralph Martin said.
The immigration status of the suspects is not yet known. Immigration and Customs Enforcement (ICE) is currently investigating the suspects' backgrounds. Many of the suspects have two, three or four names.
Amid a string of gang violence, murders in Santa Maria increased from three in 2014 to 13 in 2015. Another six homicides occurred in the city in January.
Investigators believe MS-13 committed the majority of the murders, Martin said at a press conference Thursday.
The two known local street gangs in Santa Maria were behind one or two of the homicides, Martin said. Also, Santa Maria police arrested a 15-year-old girl in January for murdering her newborn infant.
Additionally, Santa Maria is the city where an illegal immigrant allegedly raped and murdered a 64-year-old woman last July.
On Thursday morning, SWAT teams from up and down the Central Coast served search warrants at a total of 11 locations. Eight of the searches occurred in Santa Maria, while two took place in Bakersfield and one warrant was served in Oxnard.
Additionally, FBI agents served a search warrant in Columbus, Ohio. Arrests occurred at all 11 of the California locations, as well as in Ohio.
In addition to making 15 arrests, officers detained 40 other suspects. Many of those 40 individuals were turned over to ICE, and some were released, Martin said.
The operation targeting Santa Maria murder suspects has been dubbed Operation Matador. Participating agencies included Santa Maria police, Oxnard police, Lompoc police, the Santa Barbara County sheriff's and DA's offices, the San Luis Obispo County Sheriff's Office, the FBI, ICE and the federal Bureau of Alcohol, Tobacco, Firearms and Explosives.
Suspects who were arrested are facing charges of conspiracy to commit murder with criminal street gang special allegations, actively participating in a criminal street gang and conspiracy to be an active participant in a criminal street gang. Authorities have not charged any of the suspects with murder, but that may happen soon, Martin said.
Over the last four weeks, at least six additional homicides were prevented during the investigation, Martin said.
MS-13 moved into Santa Maria about a year and a half or two years ago, Martin said. Most of the victims MS-13 targeted were other gang members.
"I think they were trying to own the town," Martin said.
The Santa Maria chief vowed to eradicate M-13 from the city. An investigation into the case remains active, and more arrests could occur.
Last year, Santa Maria garnered national attention after Victor Aureliano Martinez Ramirez, an illegal immigrant who had just been released from jail, broke into the home of 64-year-old Marilyn Pharis. Along with another man, Martinez Ramirez beat Pharis with a hammer and sexually assaulted her, according to Santa Maria police.
Pharis died eight days after the attack, and the resulting murder case became the subject of a United States Senate Judiciary Committee investigation. Committee Chairman Sen. Chuck Grassley (R., Iowa) questioned why Martinez Ramirez was not deported following prior arrests and convictions.
Likewise, Martin pinned the blame for Pharis's death on state and federal lawmakers.
"I am not remiss to say that from Washington, D.C. to Sacramento there's a blood trail into the bedroom of Marilyn Pharis," Santa Maria's chief stated following the murder.