Body found at Pirates Cove
March 21, 2016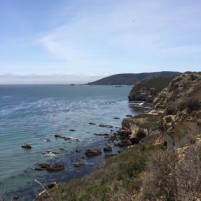 The body of a 22-year-old man was found at Pirates Cove near Avila Beach on Monday.
Shortly before 11 a.m., a concerned citizen reported an unresponsive person on a cliff face. A preliminary investigation by the San Luis Obispo County Sheriff's department indicates that the death may have resulted from an accidental fall of about 30 feet from a cliff.
An investigation into the cause and manner of death is continuing, including an autopsy scheduled for later this week. The name of the deceased is not being released pending notification of his next of kin.
It is not known at this time if alcohol or drugs were a factor in the death. Results of toxicology testing are generally available within four to six weeks.