Bomb threat empties SLO County courthouse
March 23, 2016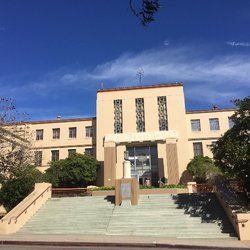 Authorities evacuated the San Luis Obispo County Courthouse, as well as the Old Courthouse building, after receiving a bomb threat Wednesday morning. The county planning department is located in the Old Courthouse.
Witnesses said they saw people pouring out of the buildings. Law enforcement officers responded, cordoned off the neighboring streets and searched the buildings.
Shortly before 10 a.m., county officials announced law enforcement had cleared the buildings and staffers were given the green light to re-enter.