Judge Jac A. Crawford to retire
March 27, 2016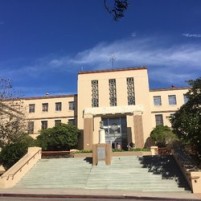 Judge Jac A. Crawford has announced his plan to retire from the San Luis Obispo Superior Court on March 24. Crawford's announcement marks the fourth judge or commissioner to leave their position since Nov. 2015.
Governor Arnold Schwarzenegger appointed Crawford to the bench in 2006. His career was evenly divided between criminal and civil assignments.
Most recently, he was appointed as the first judge to preside over the court's innovative misdemeanor arraignment calendar.
In Nov. 2015, Governor Jerry Brown appointed Gayle L. Peron to the bench. Peron, 60, had served as a commissioner in San Luis Obispo since 2006.
In January, Court Commissioner Stephen Briggs Sefton died at the age of 67. Two weeks later, the San Luis Obispo County Superior Court judges voted unanimously to appoint former Assistant District  Attorney Tim Covello to replace Sefton.
In February, Governor Brown appointed Judge Martin J. Tangeman to the Second District Court of Appeal.
Crawford's retirement leaves a third vacancy on the San Luis Obispo Superior Court bench.