Judge reinstates Jarmin and Jordan plea deals
March 10, 2016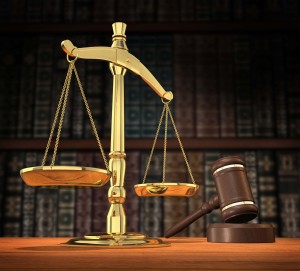 A San Luis Obispo judge has reinstated plea deals that will allow hard money lenders Rod Jarmin and Tammy Jordan to escape jail time. San Luis Obispo County prosecutors had been trying for months to overturn the plea agreements, but a California appellate court recently indicated it would rule to reinstate them. [Tribune]
In April 2014, Jarmin and Jordan were arrested in connection with a scheme in which they allegedly swindled more than 700 investors out of $30 million. Both defendants then pleaded not guilty to seven felony counts of the sale of securities by means of false statements and omissions.
Each violation is punishable by up to five years in prison and up to a $10 million fine. But on June 10, Jarmin and Jordan pleaded no contest, and San Luis Obispo Judge Donald Umhofer reduced the seven felonies to misdemeanors.
The plea set restitution at just $107,200 for Jarmin and only $7,200 for Jordan.
Shortly after the dea was made, the district attorney's office filed a motion to reconsider, alleging Umhofer wrongly reduced the charges to misdemeanors before the plea. In July, Umhofer granted the motion and reinstated seven felony charges against Jarmin and Jordan. Umhofer then removed himself from the case.
After Umhofer changed the charges back to felonies, the attorneys for Jarmin and Jordan appealed the ruling. In February, the Second District Court of Appeal issued an alternative writ of mandate in favor of Jarmin and Jordan. An alternative writ of mandate indicates how a court would rule if it were to continue hearing the case.
The appellate court's action left San Luis Obispo Judge Michael Duffy with the choice of upholding the plea agreement or allowing the district attorney's office to formally appeal and attempt to change the position of the appellate court. Duffy ruled Tuesday to reinstate the plea agreement.
Jarmin and Jordan's case now moves forward to sentencing, which is scheduled for March 17. Some of the victims in the case say they plan to speak at the sentencing hearing to voice opposition to the plea deal, which they say is unjust.