SLO County moves ahead with Laura's Law
March 9, 2016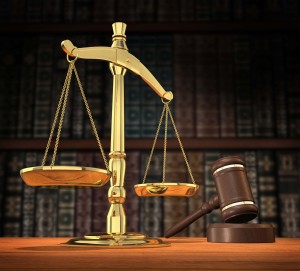 The San Luis Obispo County Board of Supervisors has declared it plans to adopt Laura's Law, a state program that allows judges to order mentally ill individuals into treatment. On Tuesday, the supervisors endorsed a resolution on implementing the program.
Laura's Law took effect in 2002, but counties can elect whether or not to adopt the program. Thus far, 12 California counties, including Los Angeles, San Francisco and San Diego counties, have adopted Laura's Law.
Under Laura's Law, a judge can order a person into treatment, not as punishment for a crime, but rather in response to the petition of local health officials. A mentally ill person must meet certain criteria before a judge can order the individual into treatment.
SLO County officials plan to target people who are suffering from untreated mental illness and display violent tendencies, either directed at themselves or others. Those individuals must have been jailed or hospitalized twice in the last 36 months for a judge to mandate treatment. Additionally, they must have committed violent acts or threatened to harm themselves or others in the last 48 months.
Health officials say about 10-12 people in the county who would qualify for the program annually. Once entered into the program, patients will be placed in housing and will receive therapy and medication.
At a November hearing on Laura's Law, Anne Robin, the county behavioral health administrator, voiced concerns about the program forcing people who have not committed a crime to come before a court. Robin said that the law could violate civil liberties.
No members of the public spoke out about the issue on Tuesday.
The SLO County's Laura's Law program is expected to cost about $440,000 a year. In November, county staff estimated the program would cost about $640,000 a year.
The program is expected to begin in the upcoming fiscal year.