Santa Cruz students arrested over international drug ring
March 9, 2016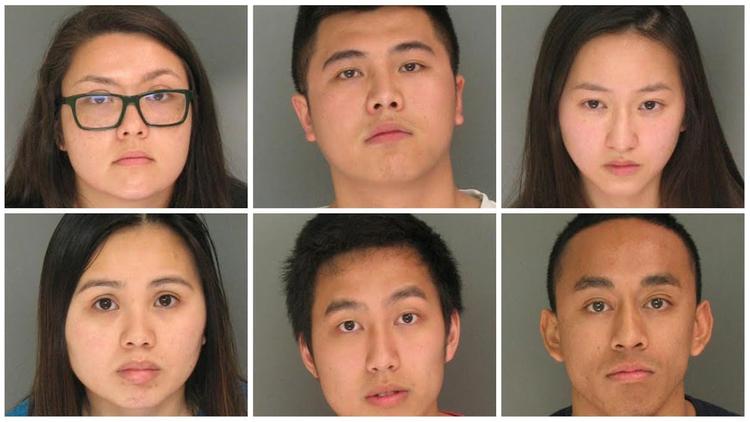 Authorities have arrested six UC Santa Cruz students for running an international Ecstasy ring. All of the suspects are fraternity and sorority members. [LA Times]
On Friday, investigators seized more than $100,000 in MDMA shipments from three homes in Santa Cruz. While searching the homes, investigators found about 5,000 tablets, or 4.1 pounds, of MDMA, also known as Ecstasy.
Detectives determined the students were receiving shipments of Ecstasy from overseas. Santa Cruz police worked with the U.S. Postal Inspection Service and the Department of Homeland Security to track the packages.
Homeland Security agents also intercepted another large Ecstasy shipment to the same group of students on Friday.
The suspects who were taken into custody are Cecilia Le, Haoi Nguyen, Nathan Tieu, Cesar Casil, Benny Liu and Mariah Dremel. They are all 21 years old and members of the Lamda Phi Epsilon fraternity or the Alpha Kappa Delta Phi sorority.
Officers charged the students with possession of a controlled substance for sale. University officials placed them on interim suspension pending the outcome of campus judicial proceedings.
Leaders of both the fraternity and sorority to which the students belong said their Santa Cruz chapters are suspending activities and functions.