Sports Authority closing SLO store
March 3, 2016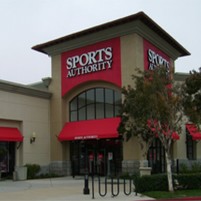 By JOHN LINDT
The Sports Authority chain filed for Chapter 11 bankruptcy Monday after missing a $20 million interest payment earlier this year. The sporting goods retailer plans to close 140 of its 463 store including its store on Madonna Road in San Luis Obispo.
Store will begin "everything must go" sales in the next few days.
The Colorado-based company said it has $1.1 billion in debt. Also on the chopping block are Sports Authority stores in Ventura and Bakersfield. The list of stores to be liquidated includes 25 stores in Texas, 19 in California, 18 in Florida and 11 in Illinois.