California Fresh to replace Haggen in SLO
April 29, 2016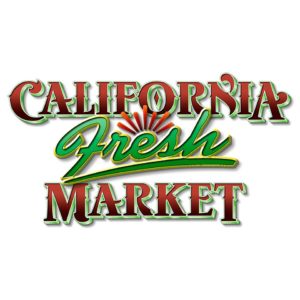 California Fresh Markets, a locally-owned grocer, will open a new store in the Foothill Boulevard location vacated by Haggen. Last year, Haggen filed for bankruptcy and closed its Central Coast grocery stores shortly after opening them.
Company officials announced this week that California Fresh signed a lease for the empty grocery store at 768 Foothill Boulevard. The store had been an Albertsons before Haggen purchased it last year.
The new California Fresh is expected to open in late August, according to a press release issued by the grocer. The company currently operates grocery stores in Pismo Beach and Santa Ynez.
Three partners, each with ties to the Central Coast, own California Fresh Markets. Alfred Holzheu is a Cal Poly alum and the son of a former meat manager at a San Luis Obispo Safeway store; Greg King, the radio voice and television face of California Fresh, grew up in Pismo Beach and graduated from Arroyo Grande High School; and Sean Walwick has lived in the Santa Ynez Valley for the past 18 years.
The California Fresh store in San Luis Obispo will offer a self-serve salad bar; organic and gluten-free products; and a deli with sandwiches, full dinners and fresh made sushi. California Fresh also offers its own fresh roasted coffee beans, fresh brewed coffee, scratch baked breads, fresh squeezed orange juice, Cabernet and Chardonnay wines, smoked tri-tip and chicken, handmade sausages and chips and salsas.
California Fresh's liquor aisle will contain wines, spirits and craft beers.
Following the Haggen bankruptcy, Smart & Final purchased one store each in Atascadero, Paso Robles and San Luis Obispo. Former Haggen locations in Arroyo Grande and Los Osos remain on the market.