California may fine jurors for Internet use
April 25, 2016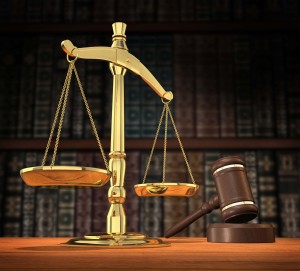 A bill in the California Legislature proposes giving judges the power to fine jurors up to $1,500 for social media and Internet use violations. Currently, judges only have the authority to hold jurors in contempt of court if they violate Internet use rules. [Mercury News]
State court officials support the bill introduced by Assemblyman Rich Gordon (D-Menlo Park). Supporters of the legislation say a potential fine would give teeth to the existing rules against social media and Internet use.
"It's disruptive of the judicial process, and there ought to be a fairly simple and convenient way for a judge to sanction a juror based on the order that the judge has given," Gordon said.
Critics question whether the legislation would have any practical effect on jurors who constantly visit sites like Facebook and Twitter. Critics also suggest judges vet the social media activity of jurors before seating them. Additionally, Brian Walsh, a Santa Clara County judge, said the practice of fining jurors may discourage public participation in the democratic process.
An increasing number of mistrials and overturned convictions are occurring across the United States as a result of social media and Internet use violations. In 2011, an Arkansas court threw out a death row inmate's murder conviction in part as a result of tweets. In January, a California appellate court cited juror Internet research in tossing a fraud conviction against an investment firm CEO.
Locally, a Santa Maria judge in February declared a mistrial in the case of a 90-year-old Solvang woman who was accused of murdering her terminally ill daughter. The judge declared the mistrial in part because jurors had watched media coverage of a separate verdict in the case.