Did the arsonist win?
April 14, 2016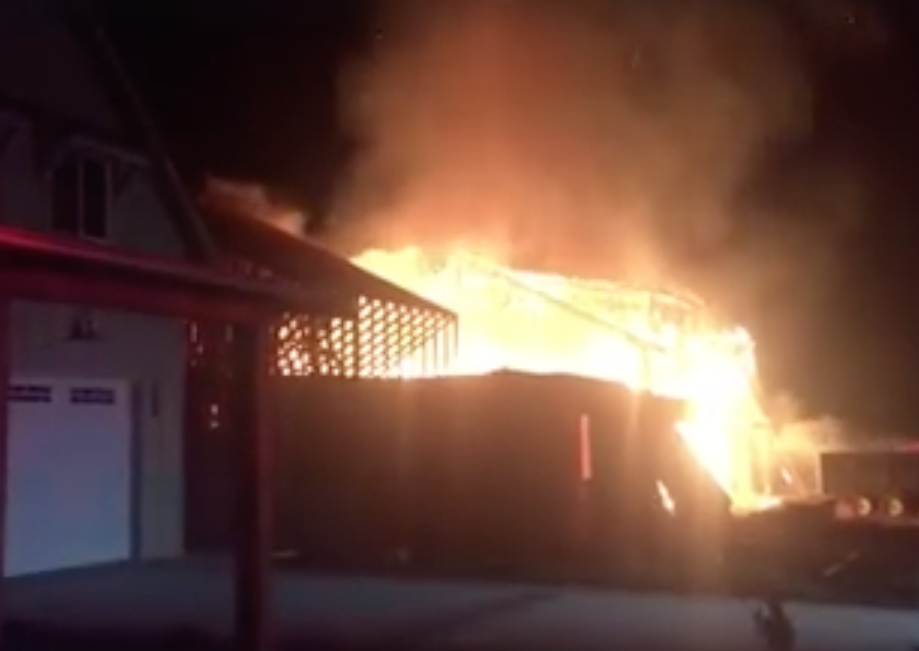 The alleged late night torching of a home slated to house migrant workers has prompted a Nipomo strawberry grower to announced he no longer plans to house his farm workers in a residential neighborhood.
The home was one of seven houses being built to shelter 112 or more foreign nationals who would come from Mexico to work on local strawberry farms owned by Greg and Donna France. A plan some neighbors rallied against.
Following several reported threats, on April 6 a home under construction in Nipomo was discovered engulfed in flames.
"It is with great regret that we are cancelling our plans to provide quality housing for our guest workers after the burning of the Mads Place homes in Nipomo," the couple said in a press release. "The crime of arson and continued threats against the property, our prospective workers and ourselves has raised our concerns about the ability to ensure the safety of the workers and to maintain a safe environment for the neighbors.
"We do not want to see anyone hurt, not our workers and certainly not any of the neighbors.
The workers provided through the federal H-2A program would have been primarily men from Mexico who would live 16 to a home for approximately nine months out of the year."
The federal H-2A program allows employers to file petitions for foreign nationals to temporarily enter the United States to perform work that citizens will not do. The employer must then provide housing and transportation for the workers. France is currently housing his migrant workers at hotels in Ventura and busing them to and from the work sites.
"To the individual who committed the crime of arson and made multiple and serious threats of further harm, you have not won" the press release said. "Violence and intolerance are never the solution and we are saddened to have seen it emerge in our community of Nipomo. Because of our concern for the neighbors we have met and spent time with through this process, we are working with authorities on offering a reward of $10,000 to anyone with information that leads to the arrest of this arsonist so they are no longer a threat to this neighborhood or the broader Nipomo community."