More Grover Beach homeless to get the boot
April 21, 2016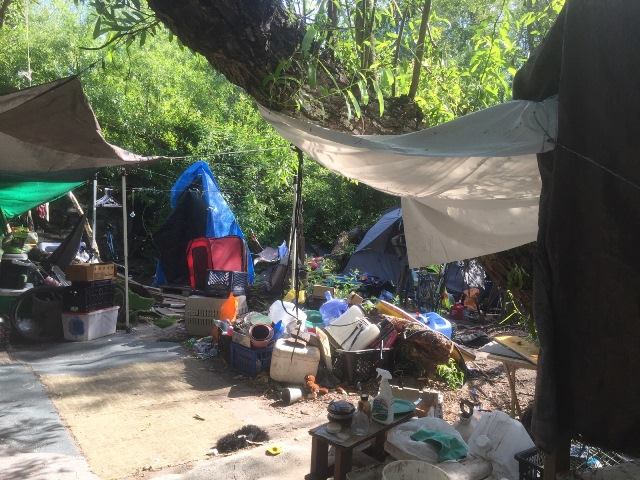 The Grover Beach Police Department is planning on evicting residents of a homeless encampment next week. Most of the people living at the camp have rebuffed attempts by city employees and social services workers to get them to relocate.
On Monday through Wednesday, Grover Beach police will partner with state parks workers and the California Conservation Corps to clean up homeless camps located off 4th Street and El Camino Real. The encampments are situated in an estuary area on the border of Pismo Beach and Grover Beach.
In January, city workers cleaned out another popular homeless encampment, which was located along Highway 1 south of the Grover Beach train station. The city is planning a $2 million expansion of the train station.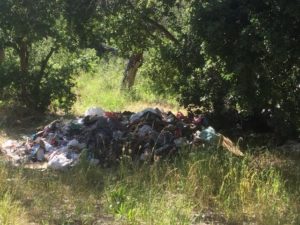 Since January, the police department and state parks have been working to relocate people who are living in the camps along 4th Street and El Camino Real. Multiple social services agencies have offered the homeless individuals relocation and rehabilitation services. Some of the homeless have relocated or joined programs, but most people have not accepted the limited available assistance, according to the police department.
When the city evicted the homeless from the Highway 1 encampment, officials cited health concerns in addition to the train station expansion. A stabbing occurred at that encampment earlier in January, and other criminal activity was also suspected at the camp.
Following the eviction, some of the homeless moved to a campground in Pismo Beach. Dee Torres-Hill, who runs SLO Housing Connection, and other nonprofit workers courted the homeless, saying they would attempt to place them in housing.
On Tuesday and Wednesday, clean-up work will impact traffic in the 800 and 900 blocks of North 4th Street and the 700-900 blocks of El Camino Real. Officers will set up a traffic lane diversion, but the roadways will remain open.