Local nonprofits plagued by financial irregularities
April 21, 2016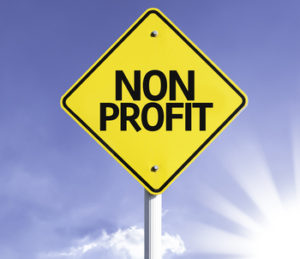 By JOSH FRIEDMAN and KAREN VELIE
Two politically-connected nonprofits in San Luis Obispo County have broken federal or state laws, failed to report revenue and refused to comply with financial disclosure rules. The president and founder of one of the nonprofits has also used city government offices to solicit business for her organization — creating an apparent conflict of interest.
While most nonprofits are full of hardworking people focused on helping society, many get into financial hot water. The two warning signs of financial mismanagement, according to the Huffington Post, are a lack of transparency and bullying behavior by management.
After reviewing the government filings of several local nonprofits, CalCoastNews found two to be skirting laws, both of which have ties to local politicians. Dee Torres-Hill, the wife of San Luis Obispo County Supervisor Adam Hill, runs a homeless services organization she named the SLO Housing Connection. Torres-Hill did not properly report donations she received in 2014 and failed to comply with nonprofit transparency requirements.
Arroyo Grande Councilwoman Kristen Barneich founded the Tree Guild of Arroyo Grande in 2005, a nonprofit with a mission to improve and protect the volume of city trees through education and outreach. While the city wrote checks to Barneich's Tree Guild, the nonprofit falsely reported on its tax return it did not receive any government funding. And, due to a separate reporting issue, the organization was listed as delinquent by the state of California for four years.
Barneich is also accused of having a conflict of interest due to the Tree Guild's relationship with the city of Arroyo Grande, a charge she denies.
The Tree Guild has received funding from Arroyo Grande, and city officials have required developers to get approval from the Tree Guild before permitting their projects, city records show. Barneich has voted on several projects in which the city involved the Tree Guild in the planning process.
Some residents even question if Barneich is using her position to enrich herself through her nonprofit.
For example, while Barneich was serving on the planning commission from 2007 through 2013, small business owner Mark London applied to extend an expiring minor use permit. During a planning commission meeting, Barneich convinced her fellow commissioners to require London to plant three trees in order to get his permit extension.
During a break in the meeting, Barneich approached London to see if he would allow the Tree Guild to plant the trees at a cost of approximately $500 a tree, a much higher amount than he eventually paid to plant the trees, London said.
Barneich claims that no one in her organization makes money from the nonprofit, but refuses to substantiate her claim.
"As a nonprofit, we do not have paid employees or board members and do not do business with anyone, nor give approval of plans," Barneich said. "We plant trees."
But, several city staff reports discuss the Tree Guild's involvement in the Arroyo Grande permitting process. A staff report for a February 2014 Architectural Review Committee meeting states a developer was required to obtain approval from the Tree Guild.
"As required, the Arroyo Grande Tree Guild reviewed the existing Magnolia trees and asphalt strip located at Poplar Street," the staff report states.
In January of this year, Barneich voted on a use permit for the construction of a medical office building. Before the council voted on the plan, the Tree Guild recommended doubling the amount of trees on the property. The developer complied.
In each of its annual filings with the California Department of Justice, the Tree Guild has denied receiving government funding. Yet, the city of Arroyo Grande paid the Tree Guild $476.30 on February 18, 2011 and $236.11 on April 15, 2011, said Deputy City Clerk Kitty Norton.
Barneich said the money the city paid to her nonprofit constituted reimbursements, not government funding. Still, the city's response to a record request showed the Tree Guild did not produce receipts for some trees for which it billed the city.
In addition to directing developers to work with the Tree Guild, Arroyo Grande officials promote the nonprofit on the city's website.
"The Tree Guild is available to help select tree species and answer other tree related questions. The Tree Guild can be contacted at (805) 235-1378," the city website says.
Additionally, the Tree Guild's financial disclosures raise questions about the organization's revenue. The Tree Guild reports less that $50,000 in annual revenue, making it eligible to file an IRS "postcard" rather than a standard 990 form. The postcard form does not reveal the Tree Guild's sources of revenue nor its expenses.
The Tree Guild's annual filings with the California Department of Justice claim the nonprofit receives about $2,000 to $4,000 a year in revenue.
However, the Tree Guild's website previously said the nonprofit had about 100 volunteers who were each required to donate about $100 annually, which would equal about $10,000 a year. When CalCoastNews asked questions about the organization's finances, the nonprofit removed that information from its website.
Barneich also refused multiple requests to allow reporters access to the Tree Guild's financial records.
Furthermore, the Tree Guild operated while in delinquency for at least four years. The nonprofit did not filed a required financial report for 2010, California Attorney General's Office spokesperson Brenda Gonzalez said.
The Tree Guild corrected its status with the state after CalCoastNews asked questions about the delinquency.
Torres-Hill has also refused to provide access to the financial records for the SLO Housing Connection.
In 2012, while working as the director of homeless services for the Community Action Partnership of San Luis Obsipo (CAPSLO), coworkers accused Torres-Hill of taking gift cards intended for the needy and homeless and making personal use of them. CAPSLO administrators later demoted Torres-Hill and cut her pay.
While in the process of cutting ties with her former employer, Torres-Hill started a competing homeless services nonprofit. In the fall of 2013, she published the SLO Housing Connection Facebook page and began using it to solicit donations for her new venture.
By fall 2014, Torres-Hill had received a $50,000 donation from developer Gary Grossman. At the time, Supervisor Hill was aggressively attempting to persuade members of the San Luis Obispo City Council to vote in favor of a land use change that Grossman was seeking.
In early 2015, former SLO Housing Connection Treasurer Antonette Higgins said the nonprofit would file its tax return for 2014 later in 2015.
However, by May 2015, the entire SLO Housing Connection Board quit because Torres-Hill refused to take direction and was not following the nonprofit's mission statement, said a former board member who has asked to remain unnamed.
Nevertheless, despite receiving several donations in 2014, SLO Housing Connection did not file its taxes for 2014.
Federal regulations require nonprofits to make several of their federal filings, including their exemption application, available for public inspection.
In response to a request for disclosure of the SLO Housing Connection's exemption form and copies of its 2014 tax forms, Torres-Hill claimed SLO Housing Connection had not existed until late 2014 and had not yet filed any tax returns. Torres-Hill also refused to provide the exemption form as required by law.
"We did not officially exist until late 2014, and had no money to report until last year 2015 as was explained to you previously," Torres-Hill wrote in an email. "SLO Housing Connection became official and received many donations in 2015 and as such will be filing before the due date of April 15, 2016.
However, state records show SLO Housing Connection filed its nonprofit paperwork, and received exemption status, in June 2014. In addition, several sources, including the former treasurer, previously confirmed Torres-Hill received multiple donations in 2014.
After refusing to respond to requests for records, Torres-Hill lashed out at CalCoastNews and KVEC's Dave Congalton.
"I'll let your words and actions speak to what you and Dave genuinely care about as you're not good at hiding your self serving agendas," Torres-Hill wrote in a March 2 email. "Your obsession with me and even our children is obviously just dirty politics, you've shown that you'll lie about anything and anyone in your pathetic attempt to hurt Adam politically."
CalCoastNews has never written articles about or included photos of Torres-Hill's minor children.
"In fact, I've Bcc'd the actual media along with government officials and interested community members so they will have factual information before you print and Dave spews, the garbage you both just can't make up enough of," Torres-Hill wrote in the email.