Huasna roadside stand thief found in Bay Area
April 21, 2016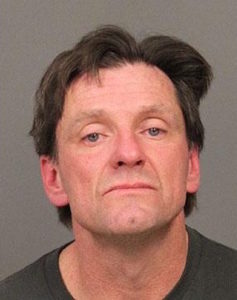 A Templeton man suspected of stealing money and produce from roadside stands in Huasna Valley was located in the Bay Area. Police in South San Francisco arrested the suspect on Tuesday. [KCOY]
The San Luis Obispo County Sheriff's Rural Crimes Unit recently identified the suspect as Robert Troy Yockey. Surveillance footage reportedly captured Yockey stealing from a roadside stand at night.
Officers booked Yockey into a Bay Area jail on Tuesday. Yockey then posted bail and was released.
He is due to appear in San Luis Obispo Superior Court next month for an arraignment on theft charges.
Investigators say Yockey was responsible for hundreds of dollars in stolen money and produce.