Hazmat team removes powdered briefs from Grover Beach
April 10, 2016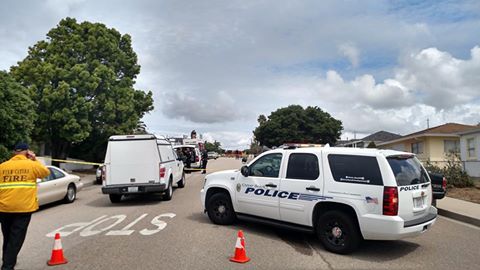 What happens when someone receives the wrong package from Amazon, one with several odd items including men's undergarments sprinkled with a cosmetic powder? Roads are closed and the San Luis Obispo County Hazardous Materials team is called in.
On Sunday afternoon, a resident on the 300 block of North 11th Street in Grover Beach opened a package that arrived in the mail and called 911. While the recipient was expecting plumbing parts, the package contained men's briefs, hot sauce, ladies stockings and a loose dusting of a white powder.
Grover Beach officers arrived, closed North 11th Street from Brighton Avenue to Newport Avenue and called the Five Cities Fire Department, SLO County Hazardous Materials Response Team, SLO County Environmental Health Services and the FBI to the scene. The FBI quickly determined the cosmetic powder poised no threat to public heath, according to a press release.
Nevertheless, the investigation is ongoing.