Paso Robles man threatens to stab officers
April 16, 2016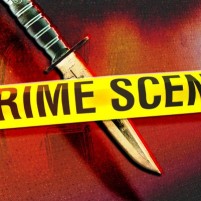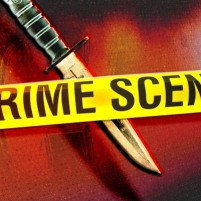 Police arrested a Paso Robles man after he allegedly threatened to stab several police officers with a knife during a tense standoff on Friday evening, police said.
Shortly after 8 p.m., Joseph Paramo-Panos, 29, kicked in the door of his ex-girlfriend's apartment on the 500 block of 4th Street and demanded the victim give him a ride in her car. The victim, who has a restraining order against Paramo-Panos, fled her home and then called the Paso Robles Police Department.
Officers arrived to find Paramo-Panos barricaded in the home. Paramo-Panos allegedly grabbed a torque wrench, a knife and a liquid filled syringe and threatened to attack or stab any officer who entered the home. At times, officers observed Paramo-Panos shooting the syringe into his arm, police said.
During the encounter, officers smelled a strong odor of natural gas coming from the apartment. Paramo-Panos yelled to officers he had turned on all the gas appliances in the kitchen and began attempting to ignite a lighter.
After officers had the gas and electricity turned off in the apartment, they broke out several windows and deployed pepper spray into the home. An officer then shot Paramo-Panos in the upper, left leg with a less-lethal beanbag shotgun. A short time later, Paramo-Panos surrendered.
Officers transported Paramo-Panos to Twin Cities Community Hospital in Templeton where he was medically cleared before they booked him into the San Luis Obispo County Jail. Paramo-Panos was charged with violating a restraining order, attempted arson, burglary and threatening and resting an officer. His bail is set a $50,000.