Reports of sex crimes reach Cal Poly officials
April 12, 2016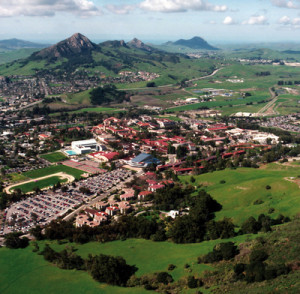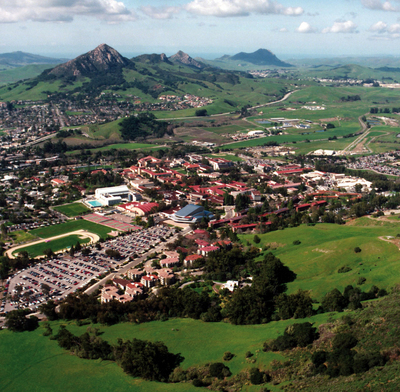 Cal Poly has received 10 reports of sexual assaults or sexual misconduct during the current school year. Three of the alleged incidents are associated with fraternities, and two of the alleged sex crimes were reports of on-campus rape. [Tribune]
It is unclear if any arrests have occurred as a result of the alleged crimes. The two reports of on-campus rape did not result in criminal investigations because the victims chose not to file charges.
One incident that occurred prior to the current school year did result in an arrest. Officers arrested former Cal Poly janitor Mark Calixterio in September for sexual assault, domestic violence, false imprisonment and assault with intent to commit sexual assault. The alleged victim was not a student.
Eight of the 10 sex crimes reported to campus officials allegedly occurred off-campus. The university has not released details regarding five of the incidents. The three off-campus incidents linked to fraternities occurred on Oct. 31, March 6 and March 31.
The Oct. 31 incident took place at the Alpha Gamma Rho fraternity house at 132 California Boulevard, SLO Police Capt. Chris Staley said. The police investigation into the case is inactive, Staley said.
University officials concluded their investigation and found Alpha Gamma Rho was not at fault. No party occurred the night of the incident, and the fraternity bore no culpability, Cal Poly spokesman Matt Lazier said.
On March 6, a male allegedly held down a female and attempted to sexually assault her at the Delta Chi fraternity house on Monte Vista Place. The victim fought off the attacker and managed to escape. She chose not to report the incident to police.
On March 31, a male allegedly sexually assaulted a woman at a party held at a home where several members of Delta Chi live. The woman reported that she was sexually assaulted after a male forced her to drink alcohol.
Cal Poly officials placed Delta Chi on suspension following the March 31 incident. Chapter president Steven Pollock said the fraternity is in no way affiliated with the sexual assault.
Alpha Gamma Rho is currently on suspension, as well. The suspension stems from violations of Cal Poly's alcohol and drug policy. Last September, a Cuesta College student allegedly stabbed a Cal Poly student and another Cuesta student following a party hosted by Alpha Gamma Rho.