AG City officials tussle in escalating fight over grocery store
May 9, 2016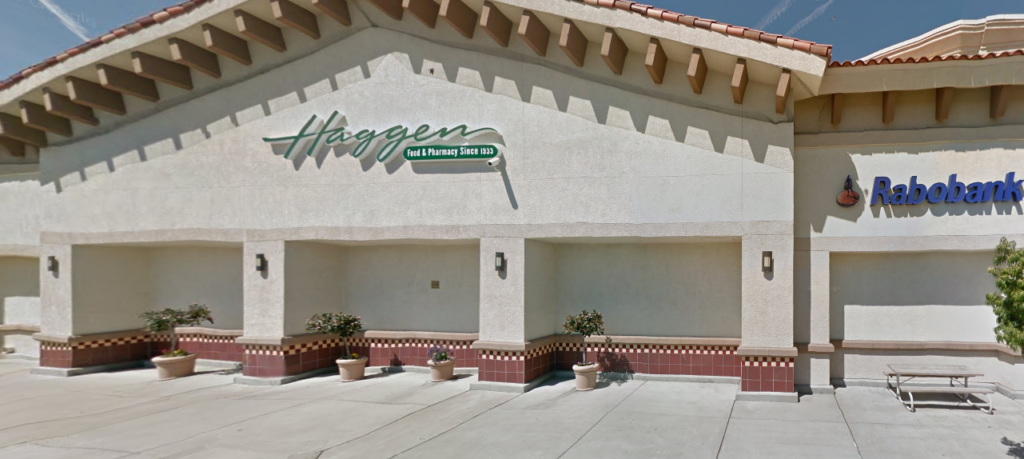 By KAREN VELIE
While the former space of Arroyo Grande's only full-service grocery store remains empty, city officials are tussling over what should be done.
In late October, as part of a bankruptcy, Haggen Food and Pharmacy shuttered its Arroyo Grande location. The anchor store site remains empty with no concrete plans to put in another grocery store.
The closure has led to residents leaving the city to shop, lower tax revenue for the city, and problems with reduced income for neighboring businesses.
In the past, grocery stores at the site brought in about $2.4 million per month in revenue making it one of the city's top five tax revenue generators. While food items on the shelves are not taxable, food from the hot delis, pharmaceuticals and nonfood items are taxable.
In addition, stores near the empty anchor site have seen significant reductions in revenue. In contrast, merchants  adjacent to  Trader Joe's have voiced concerns over the lack of parking because of the closure of the city's major grocery store.
In November, Spencer's Fresh Markets was the top bidder in a bankruptcy auction for the Arroyo Grande Haggen's location, according to court documents. However, some locations including the Arroyo Grande site were pulled from the auction because of lease issues between two Haggen entities, OPCO and PROPCO.
After months of no updates and no action by the city, on Feb. 23, Mayor Jim Hill sent a letter to the Federal Trade Commission (FTC) expressing his concerns.
"I would greatly appreciate your attention to the issue with the former Albertson's Haggen location in Arroyo Grande and the possibility to restore competition and vital access for our residents to a full service traditional grocery store at the earliest," Hill wrote in his letter.
The FTC responded back in a letter it sent to Hill through city hall. City staff then sent the response to the mayor and councilpersons at the same time.
In a May 5 email to Hill, Council Member Barbara Harmon chastised the mayor for sending a letter "conveyed an official city position" without informing her of the letter. (Nowhere in the letter does it say it is sent by the city and the letter did not include a city letterhead). Harmon also voiced her concerns that members of the public were aware of the letter, while she was not, and that it appeared the mayor was supporting one business over another.
"After giving this matter much consideration, I am sending this email to express my disbelief and disappointment about your actions and your lack of transparency involving your letter to the Federal trade Commission," Harmon's email says.
Hill said that he was not promoting one business over another. While there has been no concrete report of any other grocery store operator interested in the site, Spencer's Fresh Markets was the bidder of record. Hill's goal is to have a competitive grocery store fill the location as soon as possible.
Hill also questioned Harmon's letter.
"Now, Council Member Harmon is questioning my contact with the Trade Commission claiming 'lack of transparency,' apparently because I didn't check with her in advance," Hill wrote in his response to Harmon.
When asked about her email, Harmon said she gets calls from concerned residents at least once a week, and wants to be informed of any actions taken by Hill. While noting her lack of understanding of bankruptcy court processes, Harmon said she was worried that any city involvement could slow down the process even further.
During the past week, Harmon had heated discussions with several members of the public including John Spencer, over Harmon's letter chastising Hill while she has not stepped forward to address the issue.
"Through this long process, I have not heard from any city officials expressing their concern about the process," John Spencer said. "It seems at this point, Harmon's concerns appear to be strictly political."
Nevertheless, the FTC said that after the store was pulled from the Haggan bankruptcy, if Spencer's Fresh Markets wanted to move forward, they could negotiate with the landlord directly. However, Haggen continues to pay the lease insuring that all negotiation be conducted through Haggan's PROPCO which was not involved in the Haggan OPCO bankruptcy.
Jim Hill's letter to the FTC, the FTC's response, Barbara Harmon's letter to Hill and Hill's response to Harmon  by CalCoastNews