Bear wanders into Goleta council member's yard
May 12, 2016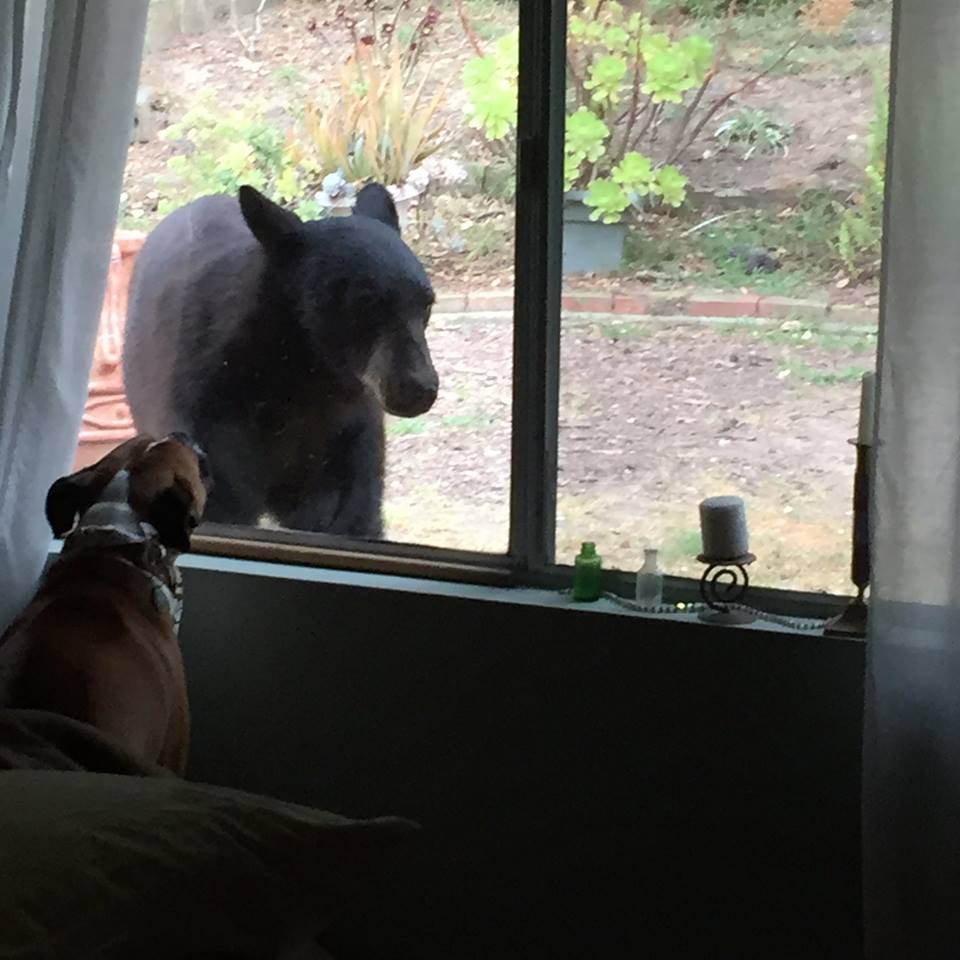 Goleta City Council Member Paula Perotte woke up Wednesday morning to find a black bear in her backyard. Perotte snapped a photo of the bear peering into her home as her dog stared back at the black, furry animal.
The bear weighed between 200 and 300 pounds, according to the California Department of Fish and Wildlife. It was an adult male black bear.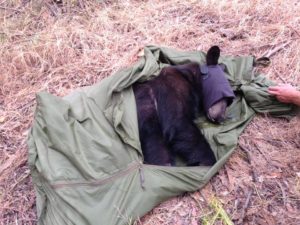 At some point Wednesday morning, the bear wandered into dense brush and through a storm drain under a highway. Emergency personnel responded as the bear was cruising through a Goleta residential neighborhood.
California Fish and Wildlife staff tracked the bear and fired a tranquilizer dart into the animal. Fish and Wildlife personnel then relocated the bear into a suitable habitat in nearby wilderness.
The bear did not display any aggression.
On Thursday morning, a driver struck and killed a bear in Santa Barbara County. Just before 4 a.m., a car collided with a large bear near Lake Cachuma on Highway 154, according to the CHP. Two people in the vehicle suffered minor injuries and were taken to the hospital. [KCOY]