Gang member found dealing drugs in Pismo Beach hotel
May 12, 2016
Authorities arrested a Santa Maria gang member for dealing drugs out of a Pismo Beach hotel. A search of the man's room reportedly produced more than 5 ounces of methamphetamine and more than 25 grams of heroin.
The San Luis Obispo County Sheriff's Gang Task Force recently received a tip from the Santa Barbara County Sheriff's Special Investigations Bureau that a gang member was possibly staying in the Pismo Beach area and selling narcotics. Santa Barbara County investigators identified the gang member as Gabriel Ray Fuentes, 36.
Fuentes was observed at the Edgewater Inn in Pismo Beach on Tuesday, according to a SLO County Sheriff's Office news release. The gang task force then conducted a probation compliance check and contacted Fuentes at the hotel with an arrest warrant.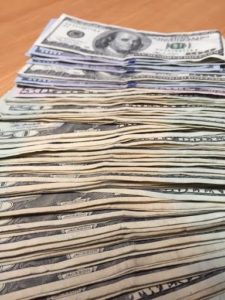 Officers searched Fuentes' hotel room and found 5.3 ounces of methamphetamine and 25.2 grams of heroin. The methamphetamine has a street value of $6,000, and the heroin is valued at $2,500.
Investigators also found $3,300 in cash, narcotics sales packaging, metal knuckles and a replica handgun.
Deputies booked Fuentes in San Luis Obispo County Jail on two counts of possession of a controlled substance for sale and a charge of having an outstanding warrant. Fuentes remains in jail with his bail set an undisclosed amount.