Santa Maria Times cuts Monday edition
May 24, 2016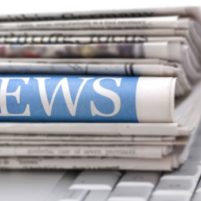 As local publisher Lee Central Coast Newspapers announced it would stop printing the Times Press-Recorder, it also informed Santa Maria Times subscribers that they would no longer receive Monday newspapers. The publishing company says it is adapting to an industry that places more emphasis on digital news. [KSBY]
With the Times Press-Recorder out of circulation, Lee Central Coast Newspapers owns the Santa Maria Times, the Lompoc Record and the Santa Ynez Valley News. Recently, the Lompoc Record print publication was reduced to just Wednesdays and Sundays. The Santa Ynez Valley News is published weekly.
Marga Cooley, the managing editor for the publisher, released a statement saying journalists who work on the Times Press-Recorder are being reassigned to the Santa Ynez Valley News. Subscribers to the Times Press-Recorder are also Santa Maria Times subscribers, and they will continue to receive the Santa Maria paper, Cooley said.
The Times Press-Recorder covered the Five Cities area and South San Luis Obispo County. It shifted from two days a week to one day a week in 2008. The last edition of the newspaper will be printed on Friday.
Annual statements filed with the United States Securities and Exchange Commission show that the San Luis Obispo Tribunes circulation is also declining. The Tribune's daily circulation was down from 34,046 in 2011 to 27,281 in 2015. Sunday circulation dropped slightly from 38,408 in 2011 to 38,308 in 2015.
The Tribune's parent company, McClatchy, operated at a loss of $300 million in 2015, and it concluded the year with approximately $937.3 million in outstanding debt.
As of Dec. 2015, McClatchy's pension obligations exceeded assets by $464.8 million. In order to keep up on its pension payment obligations, McClatchy transferred ownership of a number of his real estate holdings to the pension fund.