Students honored at Templeton American Legion ceremony
May 3, 2016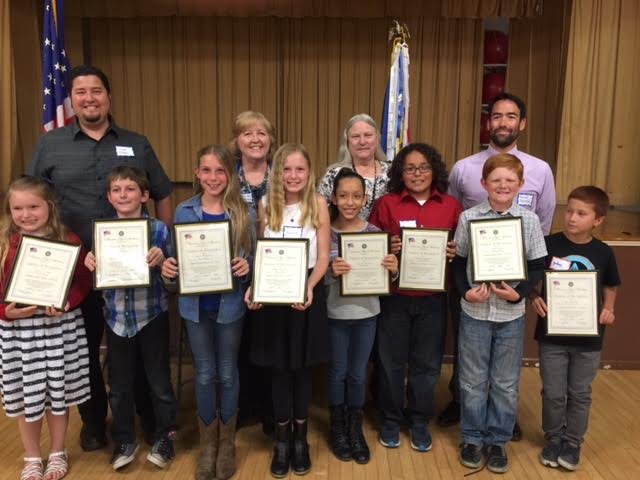 The Templeton American Legion Post 122 honored eight North County students last week who excelled in a patriotism writing contest.
Fourth-grade students were asked to submit essays about why we stand for the American flag. Prizes included $25 for first place, $15 for second place and $10 for third place.
Three American Legion members judged the essays on patriotism and writing abilities.
While schools throughout the North County were invited to participate, several teachers chose not to because of their objection to promoting patriotism or a lack of time.
Honored during the event:
North County Christian School students in teacher Ivan Ellna's class:
First place – Karlie Erskine
Second place – Kaleb Powers
Pat Butler Elementary School students in teacher Toni Wiebe's class:
First place – Yaretzi Garibay
Second place – Issac Townsend
Third place – Josh Juarez
Pat Butler Elementary School students in teacher Suzanne William's class:
First place – Shyler McEntire
Second place – Wyatt Haley
Third place – Natalie Herrera