Detectives discover 4,111 marijuana plants at Nipomo property
June 29, 2016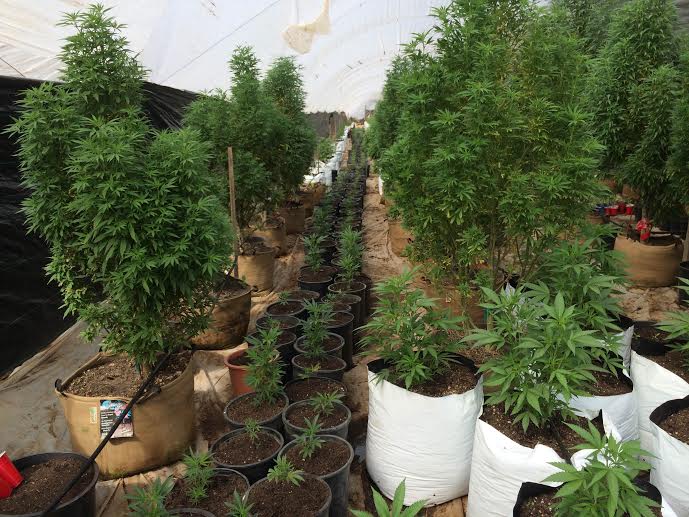 The San Luis Obispo County Sheriff's narcotics unit found 4,111 marijuana plants while searching a property in Nipomo Tuesday. Detectives arrested two men but failed to catch three others who ran away.
At about 9 a.m., the narcotics unit served search warrants at two locations in the 300 block of S. Oakglen Avenue. Detectives arrested Nipomo resident Tony Lumbreras Soto, 47, at the first location. Soto was arrested for having a narcotics related warrant.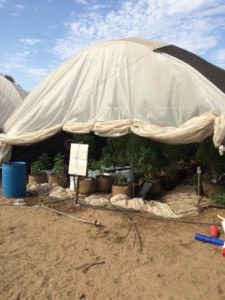 When detectives searched the neighboring property, they found a marijuana grow in a makeshift greenhouse that contained 4,111 plants in varying size. Additionally, detectives found one ounce of methamphetamine packaged for sale, a half ounce of cocaine packaged for sale and a loaded rifle.
While at the location of the marijuana grow, detectives arrested Santa Maria resident Francisco Soto-Orduna, 42. Detectives charged Soto-Orduna with possession of a controlled substance for sale, possession of a controlled substance while armed with a loaded firearm and being a felon in possession of a firearm.
Three other male suspects took off running during the search of the property. Deputies searched for the suspects but did not locate them, and they remain on the loose.
Both Soto and Soto-Orduna remain in San Luis Obispo County Jail with their bail set at $50,000.
The investigation into the marijuana grow is ongoing. Detectives anticipate more charges will be filed in the near future.