Sherpa Fire burns 7,648 acres, 45% contained
June 18, 2016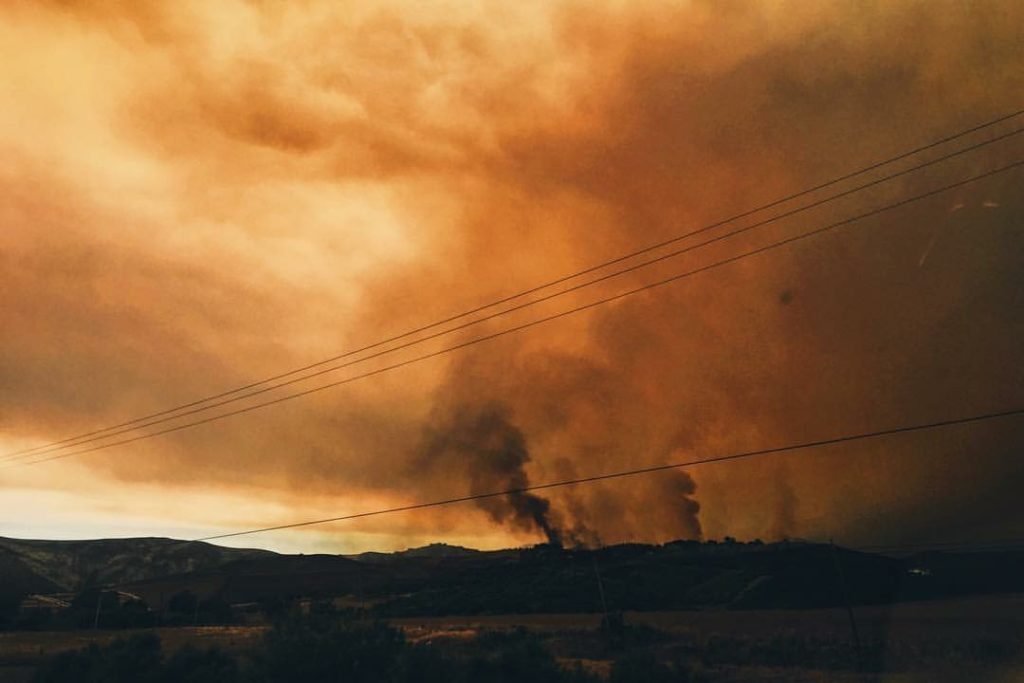 The Sherpa Fire in Santa Barbara County is 45 percent contained at 7,648 acres. On Friday night, a lack of "sundowner" winds helped firefighters increase containment.
Nevertheless, firefighters worry that the "sundowner" winds, which rush down the mountains in 40 mph gusts around nightfall, could return Saturday evening.
At about 3:21 p.m. on Wednesday, the Sherpa Fire broke out near the Gaviota coast, according to the United States Forest Service. The fire has been burning in steep and rugged terrain.
While the fire has threatened 270 buildings, only one small building at El Capitán State Beach has burned.
The fire continues to move up Corral Canyon and on the San Ynez Peak to the east. Firefighters are developing fire contingency lines, doing some back burns and fighting the fire from the air and the ground.
Mandatory Evacuation orders remain in effect for Refugio Canyon, Venadito Canyon, Las Flores Canyon, El Capitan Canyon, El Capitan State Beach, El Capitan Ranch, and Canada de la Destiladera; and the area east of the Refugio burn area up to Calle Lippizana, near the equestrian center.