6 homes destroyed in Central Coast wildfire
July 25, 2016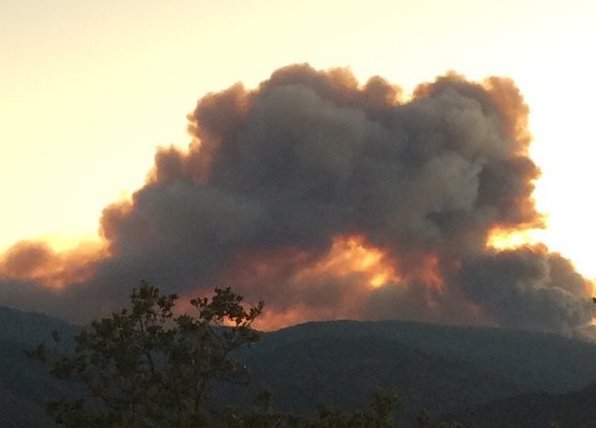 A wildfire burning near Big Sur has consumed 11,000 acres and destroyed six homes. The fire, which has grown to over 17 square miles, is 5 percent contained.
Two sheds were also destroyed as the fire grew to over 17 square miles. Some 1,650 other homes remain under threat. No injuries have been reported.
The blaze, which authorities call the Soberanes Fire, broke out Friday 5 miles south of Garrapata State Park.
Authorities issued mandatory evacuations orders for the Rocky Creek area, Weston Ridge Road, Palo Colorado Road, Garrapatos Road and Old Coast Road from U.S. Highway 1 south to Bixby Creek Road.
An evacuation center has been opened at Carmel Middle School.