Atascadero police shoot man armed with metal bar
July 5, 2016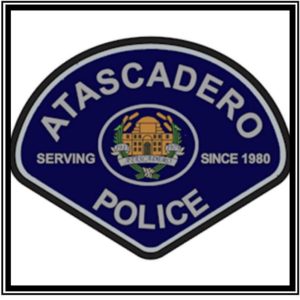 As with the city of Santa Maria, Atascadero had a shooting on July 4, though it did not result in a death. An Atascadero officer shot and wounded a man who was approached police with a metal bar after ramming his truck into a building.
Shortly after 1:05 p.m., the man drove his white truck through the roll-up door of the structure and continued driving into the back of the vacant building on El Camino Real, according to the police department. He then reversed out of the building and into the adjacent parking lot across the street. The man struck a vehicle in the lot while driving in reverse.
Next, the man drove back across El Camino Real and into the building again. He then backed out of the building again, and his vehicle became lodged in debris.
The driver then exited the truck armed with a metal bar. Officers confronted him, and he started to approach the policemen.
Police fired less lethal munitions, but they did not deter the suspect. The man continued to approach the officers wile holding the metal bar until one officer fired a single shot from his handgun, striking the suspect in the stomach.
Officers subdued the suspect and called for medical attention. Emergency responders transported the man to Sierra Vista Regional Medical Center where he underwent surgery. Police have yet to release the man's identity.
None of the officers involved in the incident suffered injuries.
Atascadero police say there were several bystanders who witnessed the incident. The police department is requesting assistance from any member of the public who may have witnessed or videotaped the incident.