Food 4 Less opening in Arroyo Grande
July 24, 2016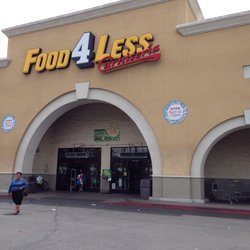 The parent company of discount grocery Food 4 Less has purchased the Haggen lease at the Five Cities Center on Branch Street, according to a press release. The purchase price and the date the new store will open were not disclosed.
In late October, as part of a bankruptcy, Haggen Food and Pharmacy shuttered its Arroyo Grande location leaving city residents without a full-service grocery store.
Currently, Arroyo Grande residents have three grocery store shopping options: specialty grocery store Trader Joes, discount grocery store Smart & Final or they can leave the city to shop at a full service grocery store. Full service grocery stores include service delis where customers can purchased items such as cooked meats, salads and deli sandwiches.
The October Haggan's closure has led to residents leaving the city to shop, lower tax revenue for the city, and problems with reduced income for neighboring businesses.
In the past, grocery stores at the site brought in about $2.4 million per month in revenue making it one of the city's top five tax revenue generators. While food items on the shelves are not taxable, food from the hot delis, pharmaceuticals and nonfood items are taxable.
However, replacing a full service store with a discount grocery is likely to reduce the amount of tax revenue the store generates. In addition, Arroyo Grande residents seeking to shop at a full service grocery store will still have to leave the city to do their shopping.