Go to the Mid-State Fair, catch an STD?
July 28, 2016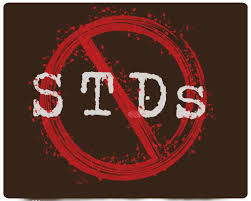 Cases of sexually transmitted disease are on the rise in San Luis Obispo County, particularly the spread of chlamydia and gonorrhea, according to county health department. Officials also say there is a connection between an uptick in STDs reported and the annual Mid-State Fair. [KSBY]
San Luis Obispo County Health Officer Penny Borenstein said that for years, around the time of the fair, county health staff have seen a spike in STD cases. Clinical staff have heard patients say, "Oh, I think I got this at the fair," Borenstein said.
Borenstein said she thinks the fair is a happy time with a lot of alcohol and music. Most of the cases of STDs and unwanted pregnancies involve young people who are often in their mid-twenties.
County health officials say there were 866 cases of chlamydia reported in 2012. Chlamydia cases rose to 1,072 in 2015. The number of gonorrhea cases rose from 86 in 2012 to 165 in 2015.