Morro Bay may disband its police department
July 20, 2016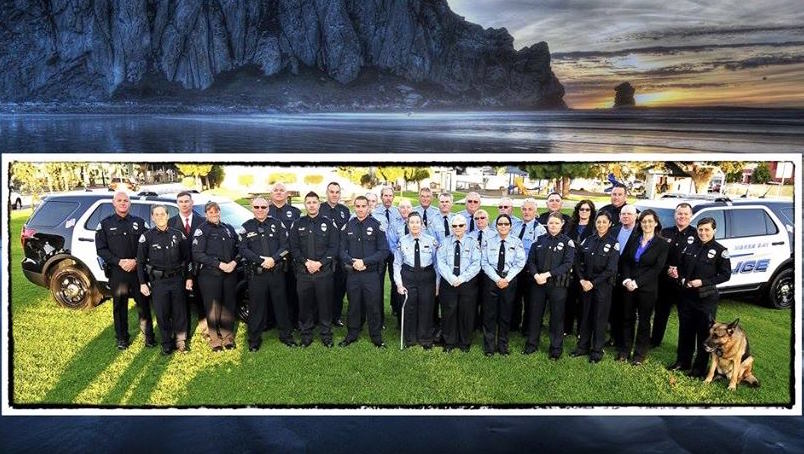 The city of Morro Bay is considering disbanding its police department and contracting out law enforcement duties to the San Luis Obispo County Sheriff's Office. City council members will discuss the possibility at an Aug. 9 meeting, according to a public memorandum circulated by City Manager David Buckingham.
Buckingham's memorandum cites a suggestion made by a consulting firm as reason for the city to consider contracting out its police services. The memorandum does not state the city is hoping to cut costs, but it is widely believed that saving money would be the primary motive for disbanding the police department.
Last year, Morro Bay officials commissioned a study of the city's organization, management process and fiscal situation. Consulting firm Management Partners completed the study in May 2015 and delivered 65 recommendations to the city. One of Management Partners' recommendations was to obtain a proposal from the county sheriff's office for providing law enforcement services to the city.
In November, the council decided to wait until 2017 to formally consider contracting out its police duties. However, Morro Bay's police commander recently left the department, and Chief Amy Christie is expected to take over as Pacific Grove's top cop on Aug. 16.
Following the announced departures, the city council opted to expedite a discussion on contracting out law enforcement services. At its Aug. 9 meeting, the council is expected to decide whether the city should make preparations for requesting a proposal from the sheriff's office. City officials have already initiated talks with the sheriff's office, according to Buckingham's memorandum.
In the case Morro Bay proceeds with contracting out law enforcement duties, the city has set parameters for proposals it will consider. City officials say there must be no reduction in response time or in the number of sworn patrol officers on shift.
The parameters also state the sheriff's office would have to maintain a Morro Bay force that would be based at the city's current police station. That unit would also have to look and feel, as much as possible, like the existing police department. The deputies would have to drive Morro Bay police vehicles and have other Morro Bay insignia.
Additionally, the contract must include a set term and an opt-out provision that would allow the city to restore its police department, according to the parameters.
City officials will take input from the public before and during the Aug. 9 council meeting. The meeting will take place at 6 p.m. at the Morro Bay veterans' hall.