Teen smashes liquor store windows, steals cigarettes
July 20, 2016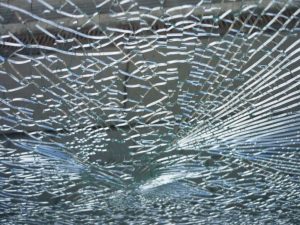 A 14-year-old boy smashed windows at two Paso Robles liquor stores Monday night, and burglarized one of the businesses, according to the city's police department. However, the teen walked away without any alcohol, opting to snatch cigarettes instead.
Officers caught the suspect at a nearby park about 90 minutes after the initial break-in attempt. Police arrested the teen but did not disclose his name.
At about 10:20 p.m., the teen broke one pane of a double-paned window at a liquor store in the 2800 block of Spring Street. He did not enter the business.
Around 10:25 p.m., the owner of a liquor store in the 2000 block of Spring Street reported that a rock was used to smash the front door of his business. The owner said he believes the suspect stole cigarettes.
Police obtained surveillance footage from both businesses, and the owners provided physical descriptions of the suspect. Officers found the suspect at Pioneer Park and arrested him for felony burglary and vandalism.
Investigators request that anyone with information about the incident call the police department or Crime Stoppers at (805) 549-STOP.