Oceano man who caught great white shark turns himself in
July 13, 2016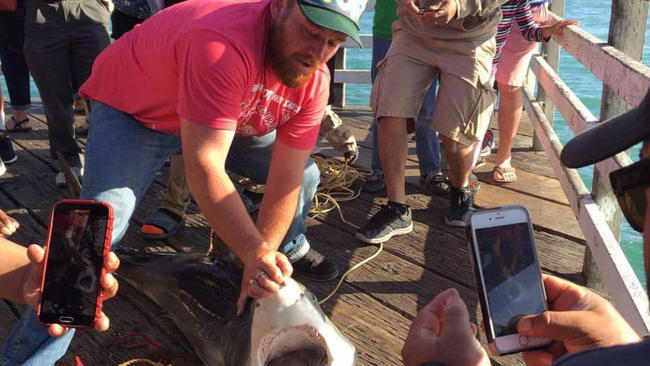 An Oceano man who caught a great white shark and posed with the fish turned himself in to authorities Tuesday. The man surrendered himself to California Fish and Wildlife officers after the agency circulated photos of him with the shark.
Joshua Ramsey Carr, 25, caught the great white shark on June 22 and posed with it on the Pismo Beach Pier. The shark was eventually thrown back in the water, but not before onlookers shot photos and videos of Carr with the fish.
It is unclear how long Carr kept the great white out of the water.
The great white shark is an endangered species. It is illegal to fish for great white sharks in California, and if a fisherman catches one, he is required to release it immediately.
Carr faces a fine of up to $1,000 and a jail sentence of up to six months for hooking the shark and not immediately releasing it. Fish and Wildlife officials have turned over the case to the San Luis Obispo County District Attorney's Office.