Paso Robles Wendy's likely hit in nationwide hack
July 8, 2016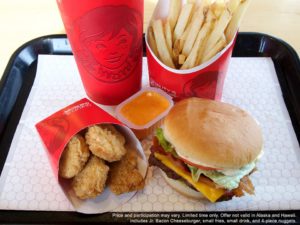 The Paso Robles Wendy's is believed to be one of the restaurants targeted in a nationwide cyberattack on the fast food chain. Hackers targeted more than 1,000 Wendy's restaurants and stole customers' debit and credit card information.
Company officials have released a list of targeted locations. The list includes the Wendy's at 141 Niblick Road. Hackers may have targeted the Paso Robles restaurant between Jan. 13 and June 8.
A statement released by the company says hackers installed malware on point of sale systems in Wendy's restaurants. The malware may have been deployed in late fall 2015. Investigators say the hackers may have been able to install the malware as a result of service providers' remote access credentials being compromised.
Wendy's encourages customers to review their bank and credit card statements and to monitor for fraud and identity theft. The company is offering a complimentary year of fraud consultation and identity restoration services to customers whose cards were affected by the hack.
Those customers can call (866) 779-0485 for instructions on obtaining the services.