Armed robbery at Sycamore Springs Resort
August 13, 2016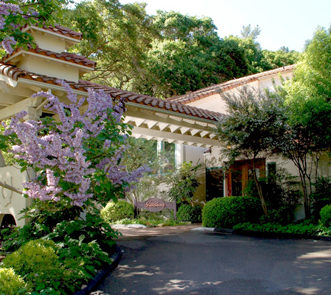 A man wielding a handgun robbed the Sycamore Springs Resort in Avila Beach Friday night. In a replay of a robbery at the Spyglass Inn in Pismo Beach a week earlier, officers searched for the robber but did not find the suspect.
On Friday at about 10:35 p.m., a man entered the Sycamore Springs lobby armed with a handgun and demanded money. The clerk gave the robber cash, and he fled the scene in a dark colored sedan.
Deputies describe the suspect as a white male in his 30's, approximately 6 feet 2 inches tall with a medium build. He was wearing a black ski mask, black sweatshirt and blue jeans
Last Thursday, on Aug. 4 at 10:20 p.m., a white male wearing a white surgical mask and a black or dark-colored hoodie robbed the Spyglass Inn at gunpoint.
Police described that robber as about 6 feet tall, weighing 180 to 200 pounds with bright blue eyes.
No one was injured in either robbery.