Arroyo Grande shooting suspect identified
August 26, 2016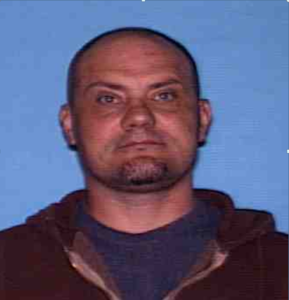 The carjacking suspect shot by Arroyo Grande Police Sergeant Shane Day has been identified as Christopher William Allen, 46. Officers describe Allen as a 6 foot 4 inches tall, 247 pound, white male, from out of the area.
Shortly after 6 a.m., Allen allegedly attempted to rob an elderly victim at knife point and carjack another victim, at the AM/PM market on Grand Avenue. Before officers arrived, the suspect fled into the greenbelt area near Highway 101.
Day tracked Allen down not far from the market. Allen charged at Day while wielding a knife and ignoring Day's orders to stop. Day shot four rounds at Allen.
Officers performed first aid on Allen before he was transported to Sierra Vista Regional Medical Center in San Luis Obispo where he underwent surgery. Allen faces charges of carjacking, attempted robbery, assault with a deadly weapon and making threats to a police officer
Day is a 15 year veteran of the Arroyo Grande Police Department. He is on administrative leave while the shooting is investigated by the San Luis Obispo County District Attorney's Office.
Police also reported that a Tribune article misidentified a local homeless man as the suspected carjacker.
"A newspaper publication erroneously reported a story yesterday identifying a well-known local homeless individual as the suspect in the robberies and as the individual who was later shot by Sergeant Shane Day." Police said in a news release. "The misinforming story identified the wrong individual as a homeless person knick-named 'Rambo' and provided a storyline regarding his lifestyle and actions.
"It should be noted that the individual described in that story, who still frequents the Arroyo Grande area, is not a suspect in any crime and has not posed any threat to the public. The Arroyo Grande Police Department regrets that this information was contrived and released without any confirmation with representatives of the Arroyo Grande Police Department and/or other investigating agencies."