California Supreme Court tosses case challenging teacher tenure
August 23, 2016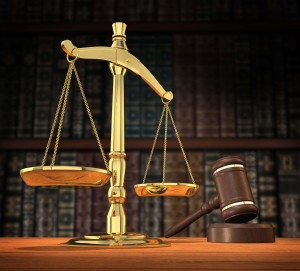 In a split decision, the California Supreme Court decided Monday that it will not hear a case challenging tenure and other job protections for public school teachers in the state. The decision constitutes a victory for California teacher unions. [LA Times]
After the group Students Matter raised funding and recruited students to serve as plaintiffs, attorneys sued the state arguing teacher job protections cause harm to students and violate their constitutional rights. The suit challenged laws that grant tenure to teachers after two years on the job and stipulate that teacher layoffs, if necessary, must occur based primarily on seniority.
Attorneys representing a group of nine students argued that making it easier to fire bad teachers would improve academic performance and narrow the achievement gap separating white, Asian and wealthier students from their lower-income, black and Latino peers.
During the trial in Vergara vs. California, students testified about teachers who belittled or ignored them. Experts witnesses said such instruction left students behind and unable to catch up.
In a 2014 ruling, a trial court judge threw out teacher job protections, saying the damage to students "shocks the conscience." But in April, a three-judge appellate panel overruled the trial court and said it is up to the Legislature to set education policy.
The appellate panel issued an opinion stating the job of the court is to merely determine whether statutes are constitutional, not if they are good ideas.
Monday's decision made by the state Supreme Court pertained to whether justices would hear arguments and weigh in. In a 4-3 decision, the high court decided not to take the case. The Supreme Court majority did not issue an opinion.
Michael Petrilli, the president of the right-leaning Thomas B. Fordham Institute, said the lawsuit was a Hail Mary pass.
"You throw a Hail Mary pass when you're out of other options. The reformers in California turned to it because the Legislature was locked up by unions."
Others described the Supreme Court ruling as a victory for separation of powers and a blow to an activist court. Students Matter says it will continue to push for legislative changes in Sacramento.