Chimney Fire grows slightly, map
August 29, 2016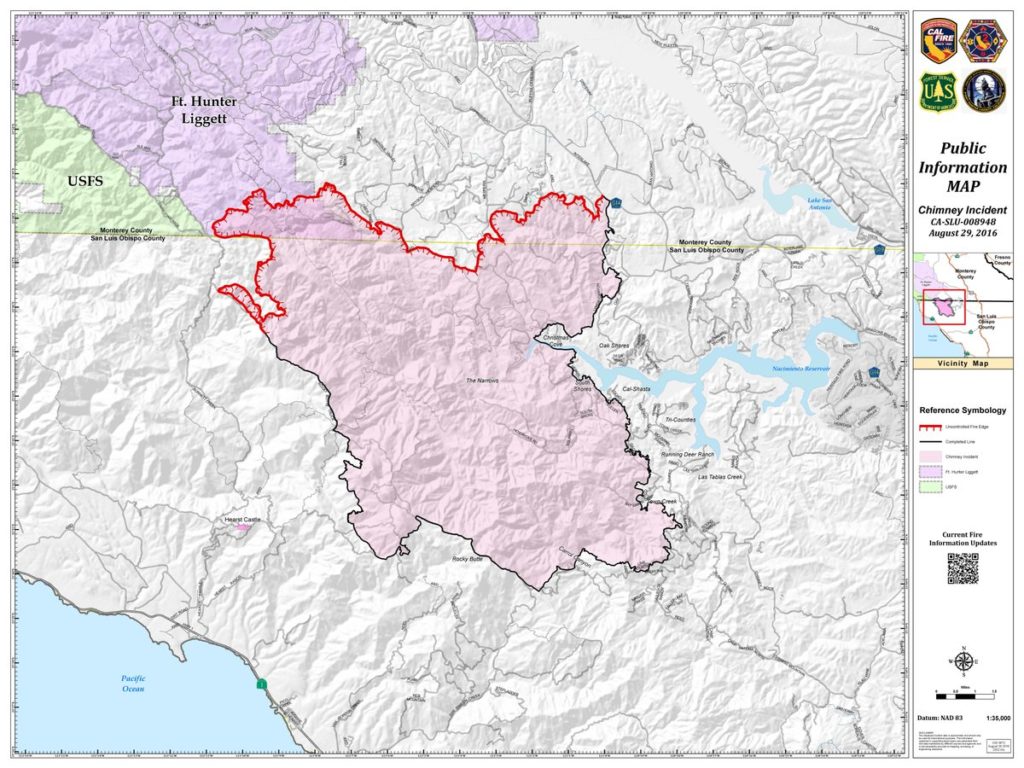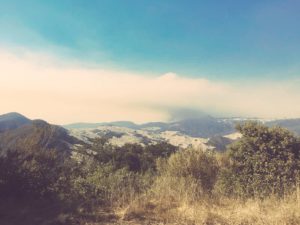 The Chimney Fire has burned nearly 46,000 acres and is 61 percent contained, according to Cal Fire. A total of 49 homes and 21 outbuildings have been destroyed by the fire.
Only 865 structures are currently threatened. The Chimney fire was threatening about 1,900 structures last week.
Hearst Castle has reopened and evacuation orders are no longer in effect in San Luis Obispo County.
Evacuation orders remain in place in the Bryson Hesperia and Fort Hunter Liggett areas in Monterey County. The fire is affecting 224 residents in those areas.
Fire crews are working in very steep terrain, particularly on the northwest perimeter of the blaze. The area contains very dry brush, chaparral and dead timber.
Between Sunday morning and Monday morning, the Chimney Fire grew in size by more than 700 acres. The containment level increased to 61 percent from 52 percent.
On Sunday, California state parks issued a press release announcing the reopening of Hearst Castle. State parks thanked the firefighters battling the blaze for protecting the castle.
"Thank you to the many firefighters, other public agencies and community partners who worked tirelessly to help protect Hearst Castle and its surroundings," state parks said in the release. "The department would also like to thank the public for their patience as it collectively responded to this emergency."
Hearst Castle had been closed Aug. 20 – 28. The fire came within two miles of the castle.