Morro Bay drops plan to outsource its police
August 10, 2016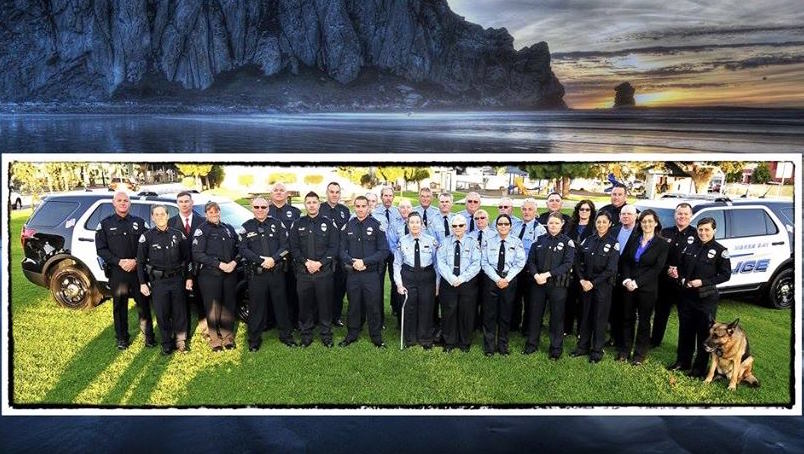 Following outcry from residents, the Morro Bay City Council unanimously voted down a proposal to outsource law enforcement duties to the San Luis Obispo County Sheriff's Office. The city had considered disbanding its police department after a consultant suggested contracting out policing duties as a cost-cutting move.
Last year, Morro Bay officials commissioned a study of the city's organization, management process and fiscal situation. Consulting firm Management Partners completed the study in May 2015 and delivered 65 recommendations, which city officials vowed to at least consider.
One of Management Partners' recommendations was to obtain a proposal from the county sheriff's office for providing law enforcement services to the city. The consulting firm also recommended the city contract most of its harbor department operations to a private harbor management company. Additionally, Manage Partners suggested the city gradually contract some of its firefighting duties to Cal Fire.
Last November, the council decided to wait until 2017 to formally consider contracting out police services. But, Morro Bay's police chief and commander recently left the police department, prompting the city council to expedite a discussion on contracting out law enforcement services.
In July, City Manager David Buckingham announced city officials had already initiated talks with sheriff's office. City officials also set parameters for the possible outsourcing of law enforcement services.
But, as Morro Bay residents protested the idea of disbanding the police department, city officials reversed course. In advance of Tuesday's council meeting, Buckingham issued a staff report recommending the council not consider outsourcing law enforcement services for a minimum of five to 10 years.
Buckingham stated initial analysis indicated the city could save about $500,000 a year by contracting with the sheriff's office. But, Morro Bay's budget is currently balanced, and the city can continue providing its existing level of services for the next five to 10 years, Buckingham wrote.
On Tuesday, public speakers at the council meeting overwhelmingly opposed the plan to contract out police services. Residents also delivered a petition with more than 2,000 signatures in opposition to disbanding the police department.
Still, the city may considering outsourcing services in the future if its financial situation worsens.