Tribune's criticism of France is overreaching
August 20, 2016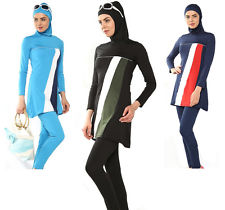 OPINION by OTIS PAGE
The San Luis Obispo Tribune joined Obama and the Democrat's Islamic appeasement tactic in its editorial "The burkini bigotry in France has gone too far" and in a commentary by Cathleen Parker titled "Burkinis are not a threat – and they are not of your business."
The word burkini as used is an "amalcam of burqa and bikini." Burkinis cover the body leaving only the face, feet and hands exposed.
Is the "burkini" issue a problem in Pismo Beach or on the shores of Avila Beach?  What inspired the Tribune's editorial staff to criticize France's rejection of Muslims impeding their integration into the secular culture of France by the Islamic insistent demand that women wear burqas and burkinis?
To seize on the "burkini" issue contrasts the SLO Tribune's editorial irrelevancy while sustaining its own bigotry. Its editorial and commentary follows the Democratic line of Islamic appeasement while ignoring the larger tragic issue of Islamic terrorism that contradicts the professed "love and peace" of moderate Muslims.