Nipomo man arrested after 11-hour standoff
October 21, 2016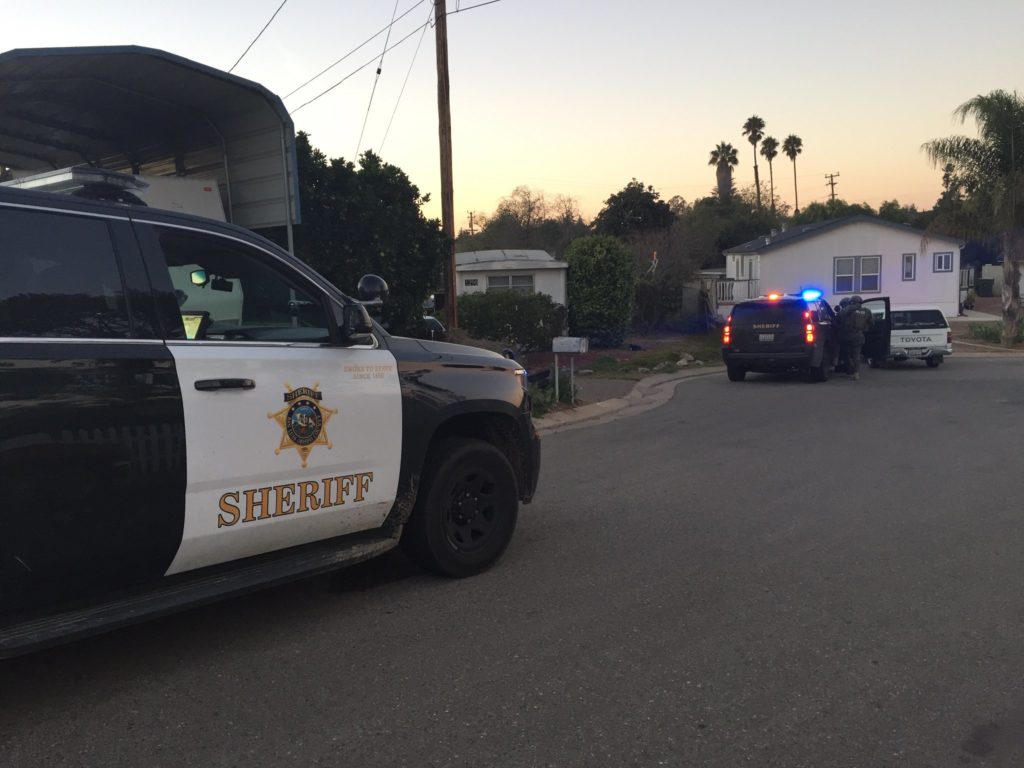 After a Nipomo man allegedly beat his wife, he barricaded himself in his home during an 11-hour standoff with San Luis Obispo County Sheriff's deputies. The suspect, who was reportedly armed with a knife, remained closed up inside his house until well into Thursday night when deputies and a sheriff's K9 charged the Nipomo home.
Shortly after 2 p.m., a caller reported a domestic violence incident in the 1200 block of Mercury Court.
When deputies arrived at the house, they found a female victim outside the home, and the suspect locked inside. Responders transported the victim to a local hospital where she received treatment for her injuries and was released, a sheriff's office press release states.
Deputies tried to talk Jason Thermann Macias, 47, out of the house. Macias responded by making threats against the deputies and by arming himself with a knife, according to the sheriff's office.
Negotiators arrived at the scene and talked with Macias. But, talks broke down, and the the sheriff's SWAT team then set up a perimeter around the home.
Approximately nine hours into the standoff, deputies fired tear gas and distraction devices into the house. Macias still refused to exit the home.
At about 1:15 a.m., deputies broke into the home, along with a sheriff's K9, and managed to take Macias into custody. Macias sustained injuries during the incident and was taken to a local hospital for treatment. The extent of his injuries is unclear.
The sheriff's office says Macias will be transferred to San Luis Obispo County Jail after he is released from the hospital. Macias has yet to be booked into the jail, according to the sheriff's office website.
Macias is facing charges of domestic violence, felony attempting to escape with force and possibly other counts. The county probation department, Cal Fire and San Luis Ambulance helped the sheriff's office handle the incident.