Police detective sentenced to 5 years in prison
October 3, 2016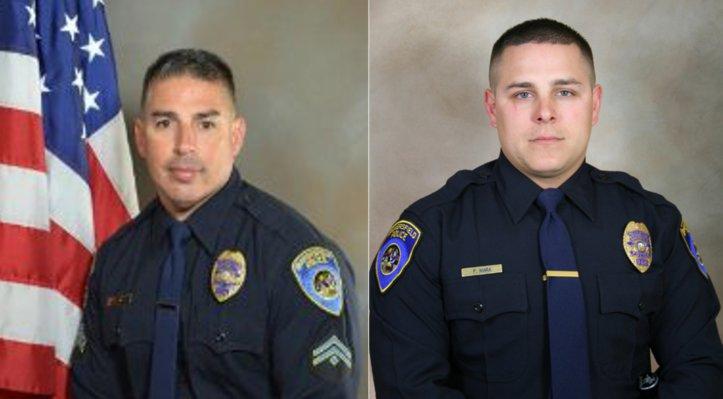 A former detective with the Bakersfield Police Department was sentenced Monday to five years in prison for bribery, drug trafficking, and filing a false income tax return, said acting United States Attorney Phillip A. Talbert.
On May 31, Damacio Diaz, 44, of McFarland pleaded guilty to the charges. Diaz's former partner, Patrick Mara, 36, of Bakersfield pleaded guilty to related charges on June 20 and is scheduled to be sentenced on Oct. 17.
From April 2012 through Feb. 2015, while employed as a police officer with the Bakersfield Police Department (BPD), Diaz handled a criminal informant who was involved in the large-scale sale and distribution of methamphetamine. Diaz continued to operate the informant even though he was fully aware of the informant's ongoing criminal activity.
During this time, Diaz received bribes from the informant in return for intelligence on law enforcement activities as well as protection from investigation and arrest, according to court documents,
In addition to accepting illegal bribes, Diaz also engaged in drug trafficking. On Sept. 20, 2012, while on duty, Diaz stopped a vehicle operated by two individuals from Yakima, Washington and used a BPD dog handler and police dog to search the vehicle.
The search uncovered an ice chest containing approximately 10 pounds of methamphetamine divided into multiple bags. The BPD dog handler did not seize any of the drugs from the vehicle, but turned the scene over to Diaz and Mara to secure the methamphetamine and oversee the investigation of the incident.
A week later, Diaz booked approximately one pound of methamphetamine from the vehicle stop into evidence. Diaz and Mara maintained possession of the remaining nine pounds of methamphetamine, and they ultimately sold it for their own personal gain.
According to the plea agreement, Diaz also filed a joint income tax return for the calendar year 2012 that falsely reported total income of $168,485 and did not include additional income of at least $97,900.
"Diaz's illegal activity caused irreparable damage to his reputation, put the lives of others at risk, undermined public trust in the Bakersfield Police Department, and facilitated criminal activity," said Special Agent in Charge Monica M. Miller of the FBI Sacramento field office. "The FBI and its federal law enforcement partners will continue to identify and investigate individuals who violate their oath of service and ignore the commitment they made to their communities."