Burglars steal $2,500 in liquor from SLO store
November 13, 2016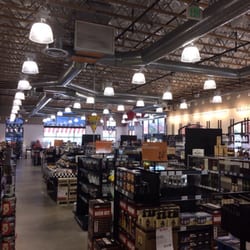 Burglars broke into BevMo! on Froom Ranch Way in San Luis Obispo on Sunday morning and stole $2,500 worth of liquor. This was the fifth burglary or robbery of a business in SLO during the past five days.
At about 1:30 p.m., burglars broke a pane of glass to enter BevMo! and took expensive liquor, but no cash. Officers are reviewing surveillance video of the burglary.
Officials do not believe the BevMo! robbery is connected to the other four thefts.
On Wednesday evening, an armed man robbed Batch, a shop known for its ice cream sandwiches. On Thursday morning, burglars nabbed camera and sound equipment from the CORE Dance Studio. Early Friday morning, both the Lincoln Market and Deli and G. Brothers Smokehouse were broken into with the thieves taking safes and cash registers.