County supervisors vote to support workforce housing
November 23, 2016
By KAREN VELIE
The San Luis Obispo County Board of Supervisors voted 3-2 on Tuesday to approve a program aimed at providing more workforce housing. Supervisors Lynn Compton, Debbie Arnold and Frank Mecham voted in favor of the program while Adam Hill and Bruce Gibson dissented.
In response to concerns that existing policies and fees dissuade local builders from constructing affordable housing, county staff developed a pilot program aimed at reducing the cost of building workforce housing. Under the ordinance, lot size and design requirements are relaxed, there are no home owner association fees and the builder is not required to pay a fee to the county to be used to build low-cost housing — known as the inclusionary housing fee.
Because of the relaxed requirements, it will cost developers less to build the smaller homes. After making multiple revisions to the ordinance, the SLO County Planning Commission voted 5-0 to approve the workforce housing proposal.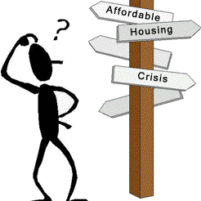 After the homes are built, the developer is required by the ordinance to sell the houses at lower than average costs that vary throughout the county. Buyers are then required to occupy the home as their primary residence.
Gibson and Hill were opposed to the program because it exempts developers from the inclusionary housing requirements. In addition, Hill and Gibson voiced concerns that after the first owner sells the home, the owner occupancy requirement would no longer apply to the new owner.
Gibson wanted to know why the county did not fix an ordinance the board passed five years ago to promote affordable housing, that apparently failed, instead of creating a new proposal.
"The question is, why didn't we go in and fix the planned development ordinance? Gibson said. "This doesn't really create workforce housing, this creates a windfall for the first owner of this house."
Compton, Arnold and Mecham argued that the county needs more workforce housing and that they should give the five-year pilot program a chance.
"I do like that we are trying something, Compton said. "If we try something and it works, great."
The Economic Vitality Corporation, the Home Builders Association of the Central Coast, and the Coalition of Labor Agriculture and Business assisted county staff in creating the ordinance.